Guys we had a good start and have heard from several so next year is looking good! Thanks for fishing and remember if you fished 3 of the Tidewater events you can come to Kerr this Weekend…June 1-2 and fish the 2019 CATT Championship! Click on Divisions at the top of the Home Page and click on the $10,000 Kerr Championship tab!
Charlie Reed & Jeremy Gatewood claimed the big prize Saturday with 5 bass weighing 20.07 lbs! They earned a total of $1,820.00 with the 2nd BF added in which weighed in at 5.04 lbs!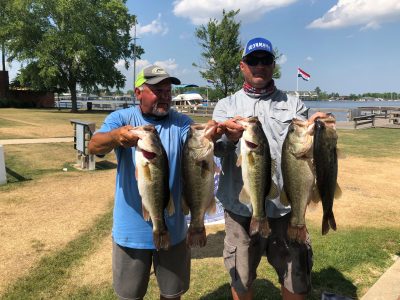 2nd went to Jeff Hayden & Benny Cannon with 16.01 lbs and they weighed in the Lews BF at 5.09 lbs! They received $955.00!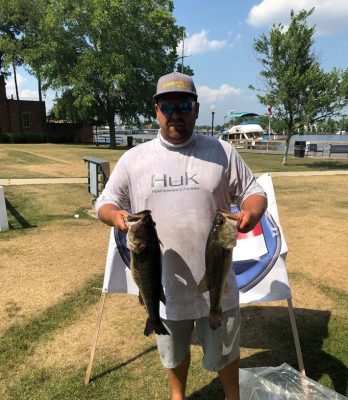 Ken Kipler with a good one!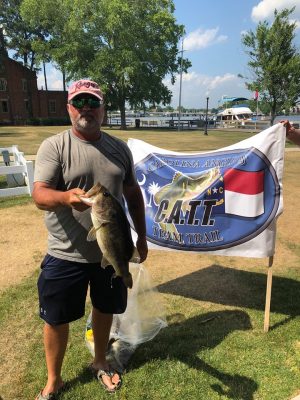 John Scott brought some good ones to the scales!
Kevin Jones!
Thanks to Mark London for being there at each event!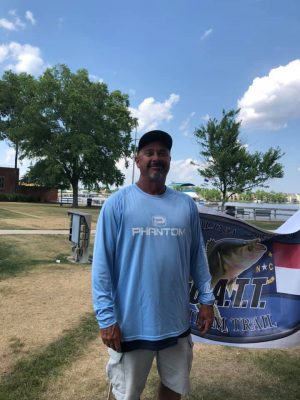 Big shout out to Dawn & Matt Jennings for running the Tidewater Division!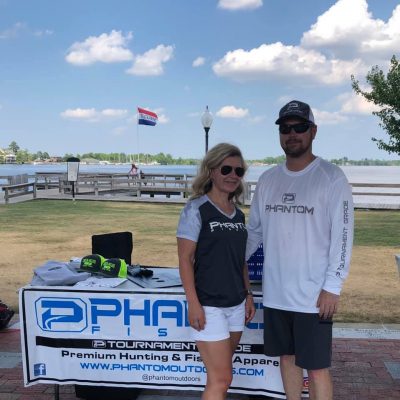 | | | | |
| --- | --- | --- | --- |
| 16 Teams | BF | Weight | Winnings |
| Jeremy Gatewood – Charlie Reed | 5.04 | 20.07 | $1,820.00 |
| Jeff Hayden – Benny Cannon | 5.09 | 16.01 | $955.00 |
| Keith Jennings – Benny Hendricks | 0.00 | 15.14 | $460.00 |
| Ken Kipler – Shawn Dunlap | 0.00 | 13.14 | |
| Chris Carmel – Jason Wollard | 0.00 | 13.09 | |
| Brian Cooper – Heath Parker | 0.00 | 11.13 | |
| Kevin Jones – Gerald Murray | 0.00 | 10.14 | |
| JP Scott – Mike Scott | 0.00 | 10.13 | |
| Matt Jennings – Mark London | 0.00 | 10.06 | |
| Joe Glazebrook – Mike Evans | 0.00 | 10.06 | |
| Jimmy Dick – Greg Dick | 0.00 | 10.01 | |
| Ronnie Ketchum – Benny Hendricks | 0.00 | 9.08 | |
| David Dozier – Richard Hall | 0.00 | 9.04 | |
| Mark Moretz – Ray Cobb | 0.00 | 9.04 | |
| Anthony Shawler – Lloyd Sanderlin | 0.00 | 0.00 | |
| Stacy Light – Mike Askew | 0.00 | 0.00 | |
| Total Entrys | | | $1,800.00 |
| BONUS $ | | | $225.00 |
| 2019 Tidewater Final Fund | | | $1,210.00 |
| Total Paid At Ramp | | | $3,435.00 |
| Total Paid 2019 Tidewater | | | $10,995.00 |