Another great crowd at the Tidewater Division! Even with the interruption we had this Spring we still may payback over $20,000 after the Final is wrapped up! Thanks for fishing with us and please spread the word and we will keep growing on the Tidewater Division! Huge Thanks to Matt &n Dawn Jennings for putting on the Tidewater trail!
We finished up the last qualifier of the CATT Tidewater division on the Pasquotank River with 25 teams competing!. The word at the ramp this morning was that practice had been tough for most of the teams leading up to tournament day. Well the fish had to start biting sometime and today appeared to be that day. Many teams reported catching upwards of 30-40 fish. We can only hope that Mother Nature spares us a bad hurricane this fall and the rivers stay healthy! Taking home the win with a 17.54 lb bag including big fish of the day at 7.66 was the team of Ronnie Ketchum and Benny Hendricks. They took home $1,825.00 for their days work! The division championship will be held on the Perquimans River September 27th. If you have participated in any of the division qualifiers you and that partner are eligible to compete for the guaranteed $2,500.00 first place prize!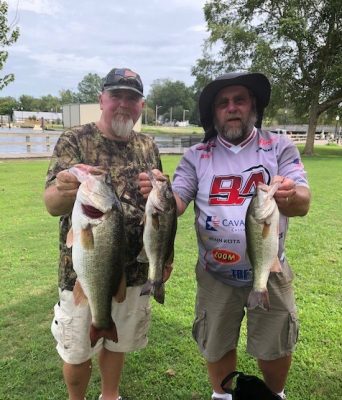 2020 Tidewater Point winners are Tom Foster & David Gardner! They will receive free entry at the Final and blast off #1 position plus 2 Point Champions plaques!
Use PHANTOMCATT15 at checkout and earn 15% off your order!

| | | | | |
| --- | --- | --- | --- | --- |
| 25 Teams | BF | Weight | Winnings | Points |
| Ronnie Ketchum/ Benny Hendrix | 7.66 | 17.54 | $1,825.00 | 110 |
| Ken Kipler/Shawn Dunlap | 0.00 | 16.69 | $550.00 | 109 |
| Tom Foster/ David Gardner | 5.29 | 16.62 | $250.00 | 108 |
| Jeff Hayden/ Benny Cannon | | 16.35 | $200.00 | 107 |
| Mike Evans/ Brian Cooper | 5.32 | 15.58 | $195.00 | 106 |
| Mark London/ Matt Jennings | 4.01 | 15.07 | | 105 |
| Matt Greschak/ Dustin Alley | | 14.51 | | 104 |
| David Shaffer/ Scott Shaffer | 0.00 | 13.80 | | 103 |
| Ray Cobb/ Mark Moretz | 5.33 | 13.63 | | 102 |
| Chris Turner/ Quintin Chappell | 0.00 | 12.81 | | 101 |
| Russell Gammon | 4.99 | 12.46 | | 100 |
| Ken Mathias/ Jim Leavis | 0.00 | 12.11 | | 99 |
| Keith Jennings/Jerry Murray | 0.00 | 11.53 | | 98 |
| Mike Knapp/ Ben Knapp | 3.02 | 11.46 | | 97 |
| Charlie Reed/ Tom Houlyord | 0.00 | 11.36 | | 96 |
| Gary Debrito/ Derek Goodman | 0.00 | 11.28 | | 95 |
| Brad Higginbotham/ Joe Glazebrooke | 0.00 | 11.14 | | 94 |
| Jeremy Gatewood/ Jared Allbritten | 3.08 | 10.99 | | 93 |
| Richard Griswold/ Mike Watson | 0.00 | 10.35 | | 92 |
| Eric Rountree/ Josh Powell | 0.00 | 9.66 | | 91 |
| Jason Law/ Terry Lovelle | 0.00 | 9.57 | | 90 |
| Greg Dick/ Jim Dick | 0.00 | 4.79 | | 89 |
| Scott Rock/ Cliff Hoggard | 0.00 | 0.00 | | 88 |
| Stacey Light/ Paul Harris | 0.00 | 0.00 | | 88 |
| Brandon Overton/Johnny Jones | 0.00 | 0.00 | | 88 |
| Total Entrys | | | $3,000.00 | |
| BONUS $ | | | | |
| Total Paid At Ramp | | | $3,020.00 | |
| 2020 Tidewater Final Fund | | | $330.00 | |
| 2020 CATT Championship Fund | | | $50.00 | |
| 2020 Tidewater Final Fund Total | | | $1,690.00 | |
| 2020 CATT Championship Fund Total | | | $4,470.00 | |