Check out the Phantom Invitational page on the CATT site…this coming Saturday at Bucksport! Click on the link!
https://www.cattteamtrail.com/divisions/phantom-outdoors-5000-invitational/
Johnny Johnson & Wesley Howell take the 1st Place check home this past Saturday at Bucksport with 5 bass weighing 14.15 lbs! 1st BF at 5.75 lbs! $2,299.00!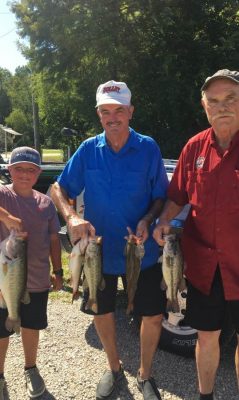 Britt Brown & Danny Martin took 2nd with 13.68 lbs!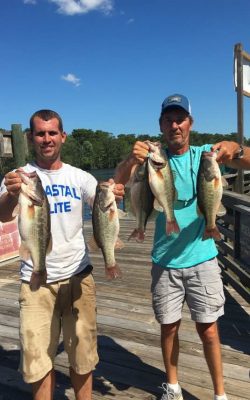 Nick Gant & Casey Warren 3rd with 13.19 lbs!
Ed Owens 4th with 12.38 lbs!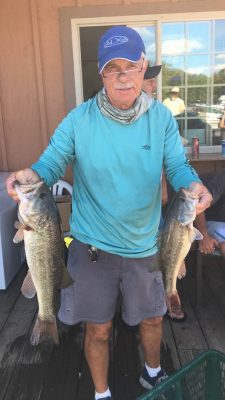 Kevin Alford & Gary Pope  5th 11.81 lbs!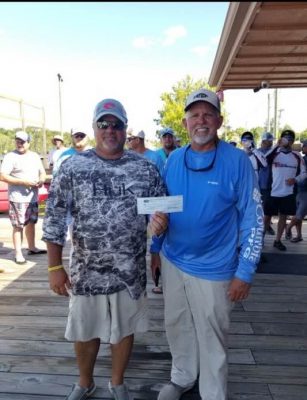 Carson Quandt with the 2nd BF 5.50 lbs!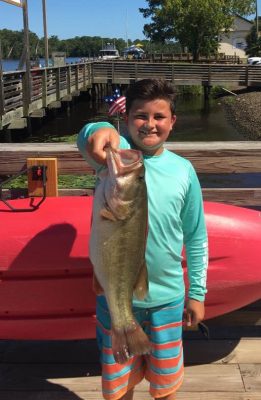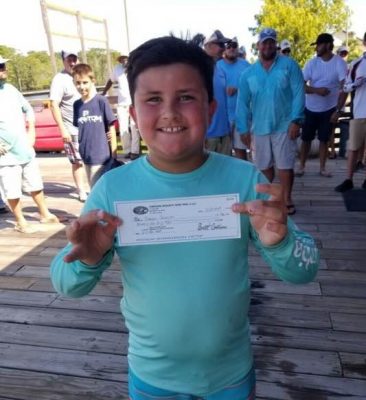 | | | | | |
| --- | --- | --- | --- | --- |
| 32 Teams | BF | Weight | Winnings | Points |
| Johnny Johnson & Wesley Howell | 5.75 | 14.15 | $2,299.00 | 110 |
| Britt Brown & Danny Martin | 3.62 | 13.68 | $660.00 | 109 |
| Nick Gant & Casey Warren | 0.00 | 13.19 | $370.00 | 108 |
| Ed Owens | 4.52 | 12.38 | $250.00 | 107 |
| Kevin Alford & Gary Pope | 3.34 | 11.81 | $190.00 | 106 |
| Kaleb Gerald & Wesley Williamson | 3.04 | 11.42 | $130.00 | 105 |
| Reid McDowell & Danny Allen. | 4.29 | 11.30 | | 104 |
| David & Carson Quandt | 5.50 | 11.23 | $96.00 | 103 |
| Wayne Marlowe & Patrick Cook | 2.55 | 10.80 | | 102 |
| Corey Singleton & Jesse Hopkins | 3.94 | 10.39 | | 101 |
| Kyle & Kristin Chestnut | 2.78 | 10.32 | | 100 |
| Timmy & River Squirers | 2.41 | 10.01 | | 99 |
| Calvin Clatterbuck & Greg Parker | 2.95 | 9.97 | | 98 |
| Jess White & Hunter Dickerson | 0.00 | 9.94 | | 97 |
| Chris Blanchette & Marc Porter | 2.70 | 9.71 | | 96 |
| Richard & Gavin Porter | 2.37 | 9.68 | | 95 |
| Carlton Thompkins & Joel Barfield | 2.80 | 9.43 | | 94 |
| Robbie Boyd & Allen Ledford | 0.00 | 9.02 | | 93 |
| Josh Medlin & Ryan Thompson | 2.09 | 8.99 | | 92 |
| Tommy Collins & Avery Williams | 0.00 | 8.52 | | 91 |
| Andrew Vereen & Jordan Weaver | 2.08 | 8.39 | | 90 |
| Rodney & TJ Hardee | 0.00 | 8.34 | | 89 |
| Chad Williams & Jeremy Hewitt | 0.00 | 8.12 | | 88 |
| Danny McLean | 0.00 | 7.14 | | 87 |
| Cal Marsh & Garrett Howard | 0.00 | 7.01 | | 86 |
| Charles Fryer & Darren Williamson | 0.00 | 6.61 | | 85 |
| John & Amanda Egen | 0.00 | 6.24 | | 84 |
| Micheal Harrelson | 0.00 | 5.77 | | 83 |
| Lee Turberville & Johnathan Hammond | 0.00 | 0.00 | | 82 |
| John Alford & Glenn Altman | 0.00 | 0.00 | | 82 |
| Danny Rabon & Jamie Goldbolt | 0.00 | 0.00 | | 82 |
| Andy & Branson Howell | 0.00 | 0.00 | | 82 |
| Total Entrys | | | $3,840.00 | |
| BONUS $ | | | $675.00 | |
| Total Paid At Ramp | | | $3,995.00 | |
| Waccamaw River 2019 Summer Final Fund | | | $410.00 | |
| 2019 CATT Championship Fund | | | $80.00 | |
| 2019 Waccamaw River Summer Final Fund Total | | | $1,645.00 | |
| 2019 CATT Championship Fund Total | | | $2,005.00 | |