It's here! The 2020 Phantom Invitational is this coming Saturday July 25th at Bucksport! This is an OPEN event so come on out and fish for some BIG MONEY! 

UPDATE – This is an Open event to all!
$5,000 1st Place based on 60 teams entering – 2019 we had 64 teams enter the Waccamaw Phantom!
This will also count as a Qualifier for the Waccamaw Summer Trail BUT no points will be awarded!
If your team has not entered a 2020 CATT Waccamaw River Summer Qualifier you can pay the membership at the Phantom Invitational and you will eligible to enter the 2020 Waccamaw Summer Final!
Entry Fee: $200 ($210 at the ramp)
Platinum BONUS $100 (Paying 3 Places)
Gold BONUS $50 (Paying up to 3 Places)
Silver BONUS $25 (Paying up to 3 Places)
Blastoff # Determined by Order of Payment!
Paying 2 Big Fish Places and 1 Place for Every 6 Teams Entered!
We'll also be raffling Items at each event!
No Pros!
Next Waccamaw River CATT isthe Summer Final August 5th! Avery Williams & Wilson Springs win the points and will fish free at the Final!
McKalay Logue & Johnny Duarte are our big winners from Saturdays event on the Waccamaw River with 5 bass weighing 14.57 lbs! They collected $1,505.00! Great job!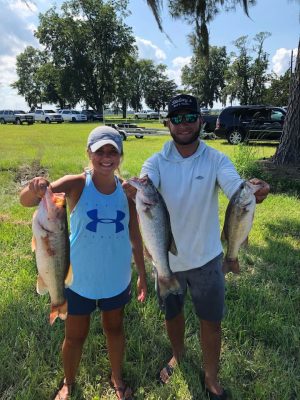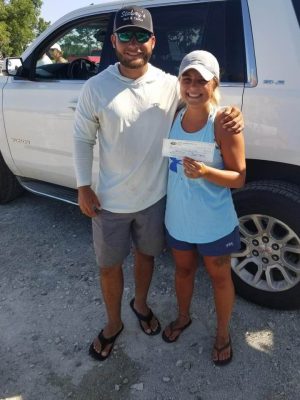 Neal & Winston Martin took 2nd with 14.09 lbs!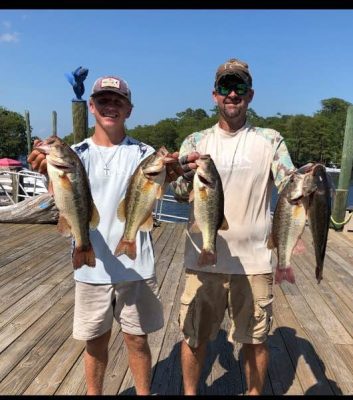 Danny & Kaleb  McLain claimed 3rd with 13.66 lbs!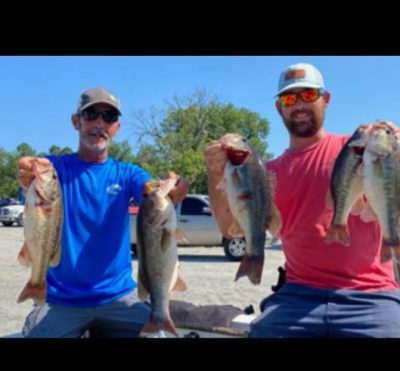 Brian Howard & Wade Cooke 4th with 13.36 lbs Plus Academy Gift Card!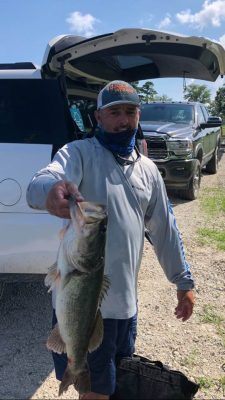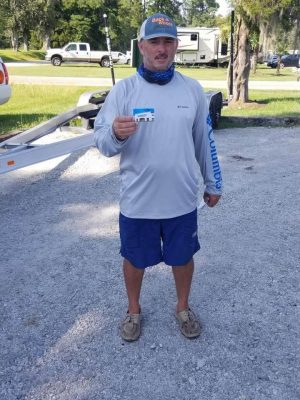 Carlton Thompkins & Joel Barfield 5th with 12.89 lbs!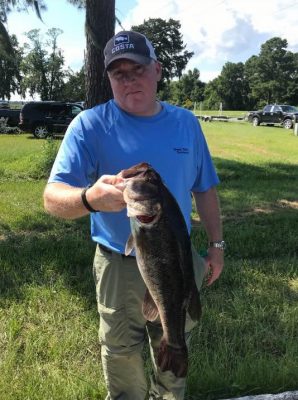 Avery Williams & Wilson Springs 2nd BF and Point Winners!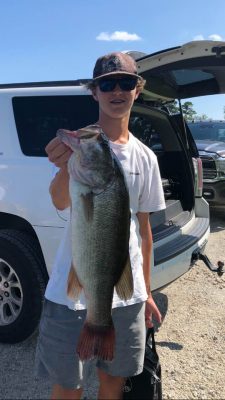 | | | | | |
| --- | --- | --- | --- | --- |
| 40 Teams | BF | Weight | Winnings | Points |
| Johnny Duarte & McKalay Logue | 4.33 | | $1,505.00 | 110 |
| Winston & Neal Martin | 3.77 | | $440.00 | 109 |
| Danny & Caleb McLain | 4.03 | 13.66 | $325.00 | 108 |
| Brian Howard & Wade Cook | 4.78 | 13.36 | $200.00 | 107 |
| Carlton Thompkins & Joel Barfield | 5.09 | 12.89 | $260.00 | 106 |
| Avery Williams & Wilson Springs | 5.17 | 10.88 | $390.00 | 105 |
| Robby Byrum & Sammie Patterson | 2.88 | 10.77 | $100.00 | 104 |
| Casey Warren | 3.35 | 10.45 | $90.00 | 103 |
| Mark Curry & JR Milligan | 2.57 | 9.82 | | 102 |
| Timmy & River Squirers | 2.72 | 10.00 | | 101 |
| Chad Williams & Jeremy Hewitt | 2.66 | 9.46 | | 100 |
| Mark Johnson & Gary Pope | 2.66 | 9.44 | | 99 |
| Kyle & Kristin Chestnut | 2.33 | 9.36 | | 98 |
| Richard & Gavin Porter | 2.20 | 9.10 | | 97 |
| Charles & Stacey Proctor | 2.83 | 9.02 | | 96 |
| Reid McDowell & Danny Allen | 2.33 | 9.00 | | 95 |
| Andy & Branson Howell | 2.51 | 8.90 | | 94 |
| Lee Turberville & Jamie Forebush | 0.00 | 8.90 | | 93 |
| Scott & Veda McClellan | 3.06 | 8.69 | | 92 |
| Andrew Vereen & Jordan Weaver | 0.00 | 8.47 | | 91 |
| Chris Jones & Ed Owens | 3.38 | 8.45 | | 90 |
| Ryan Thompson & Robbie Boyd | 2.27 | 7.03 | | 89 |
| Ricky Bellamy & Jordan Phillips | 0.00 | 6.80 | | 88 |
| Tommy & Thomas Collins | 0.00 | 6.55 | | 87 |
| Charles Fryer & Danny Rabon | 0.00 | 6.04 | | 86 |
| Wendell McCray & Chris Austin | 1.58 | 0.00 | | 85 |
| Nick Gant & Patrick Cook | 0.00 | 0.00 | | 85 |
| Kevin Bazen & Eric Freeman | 0.00 | 0.00 | | 85 |
| Ron Cannon & Kyle Johnson | 0.00 | 0.00 | | 85 |
| Brad Suggs & Chris Waters | 0.00 | 0.00 | | 85 |
| Don McLaud | 0.00 | 0.00 | | 85 |
| Kaleb Gerald & Adam Lewis | 0.00 | 0.00 | | 85 |
| Rodney & TJ Hardee | 0.00 | 0.00 | | 85 |
| Ron & Sonja Terwilliger | 0.00 | 0.00 | | 85 |
| Freddy Mincey | 0.00 | 0.00 | | 85 |
| Joey McLain | 0.00 | 0.00 | | 85 |
| Mike Granburg & Tom Tanner | 0.00 | 0.00 | | 85 |
| Calvin Clatterbuck | 0.00 | 0.00 | | 85 |
| Cody & Jerry Edwards | 0.00 | 0.00 | | 85 |
| Johnny Johnson & Wesley Howell | 0.00 | 0.00 | | 85 |
| Total Entrys | | | $3,200.00 | |
| BONUS $ | | | $625.00 | |
| Total Paid At Ramp | | | $3,310.00 | |
| Waccamaw River 2020 Summer Final Fund | | | $415.00 | |
| 2020 CATT Championship Fund | | | $50.00 | |
| 2020 Waccamaw River Final Fund Total | | | $1,180.00 | |
| 2020 CATT Championship Fund Total | | | $4,160.00 | |