Next Waccamaw River Summer CATT is June 19th at Bucksport and is a GOLD!
MARK YOUR CALENDAR! 2021 Waccamaw River Phantom Outdoors Invitational is coming up July 24th at Bucksport! $5,000 1st Place with a minimum of 50 teams entered! You will need to be a CATT member to be able to enter the Waccamaw Phantom Outdoors Invitational! You may pay the membership the morning of at the ramp if you have not entered a Waccamaw River Summer CATT! Tap on the link for more info!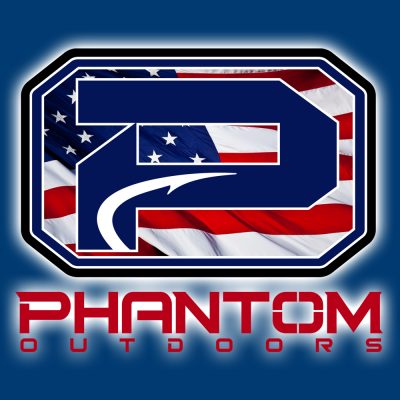 We had a record crowd this past Saturday for the 1st 2021 CATT Waccamaw River Summer Qualifier with 55 teams entering! Total payback was over $6,800.00! Let's keep it going and as alwasy more boats equals more $$ for you to win!
Danny Martin & Britt Brown weighed in 5 bass weighing up at 20.54 lbs and weighed the 2nd BF at 5.70 lbs which earned them 1st Place and $2,860.00!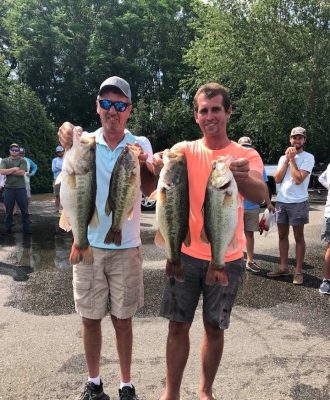 2nd Place went to Steve & Jacob Martin with a limit weighing 18.35 lbs! They took home $950.00!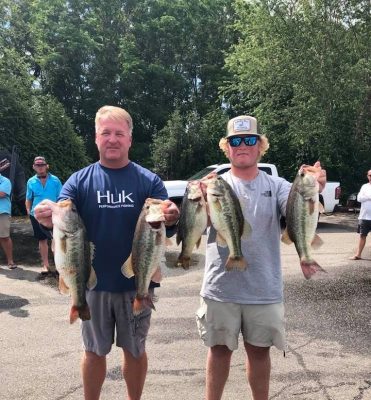 3rd went to Chase Marshall & Ben Cox with 17.63 lbs!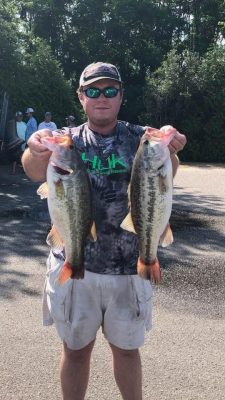 4th went to Anthony Amerson & Gabriel Lambert with a limit weighing 15.97 lbs! They also weighed in the 1st BF at 5.88 lbs and earned a total of $915.00!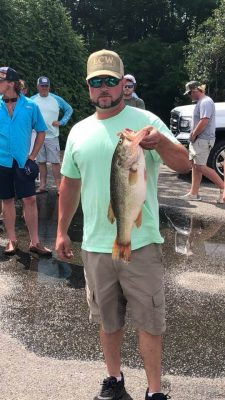 Mike Gerald & Jesse Norris claimed 5th with 15.69 lbs!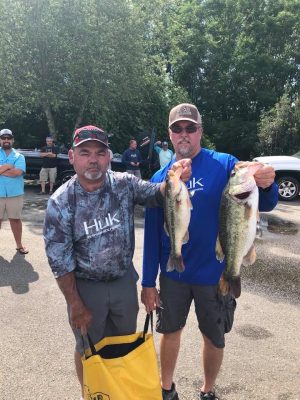 Seth & Dawson Rabon with some nice bass!
Jeremy & Wilson Hewitt with a nice bag!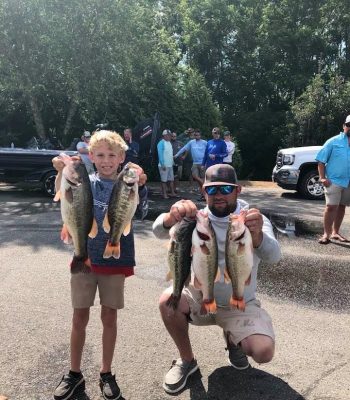 Team
BF
Weight
Winnings
Points
Britt Brown & Danny Martin
5.70
20.54
$2,860.00
110
Steve & Jacob Martin
5.17
18.35
$950.00
109
Ben Cox & Chase Marshall
4.55
17.63
$630.00
108
Anthony Amerson & Gabriel Lambert
5.88
15.97
$915.00
107
Mike Gerald & Jesse Norris
5.50
15.69
$400.00
106
Brian Howard
3.80
14.71
$280.00
105
Jonathan Hammond & Ray Marlow
3.12
14.51
$210.00
104
Casey & Dalton Warren
3.06
14.30
$180.00
103
Jesse Hopkins & Corey Singleton
3.52
14.29
$155.00
102
Danny & Kaleb McLean
3.50
14.20
$135.00
101
Winston Martin & Wayne Marlow
3.85
14.09
$120.00
100
Johnny Duarte & John Proctor
4.74
14.03
99
Jeremy & Wilson Hewitt
3.39
13.78
98
Cal marsh & Wyatt Cameron
3.71
13.72
97
Danny Allen & Reid McDowell
3.09
13.68
96
Chris Jones & Ed Owens
4.40
13.48
95
 Eric Lilly & TJ Hardee
4.01
13.40
94
Anthony Lee & Jason Owens
3.34
13.07
93
Timmy & Cody Squirers
3.05
12.90
92
Scott Mclellan
3.63
12.89
91
Charles & Stacey Proctor
3.66
12.83
90
Jesse Long & Kevin Heniford
3.79
12.77
89
OJoe Gabella & Lee Floyd
3.50
12.56
88
Timmy Williamson & David Hardie
3.44
12.38
87
George gore & Wesley Fisher
3.50
12.36
86
Darren cook & Peter Horne
3.31
12.21
85
Caleb Cox
3.41
11.95
84
Rickey Bellamy & Josh Jones
4.03
11.94
83
Seth & Dawson Rabon
3.40
11.77
82
Danny Rabon & Charles Fryer
2.59
11.71
81
Shawn Todd & Clay Lewis
4.00
11.52
80
Ryan Tanner & William Baxley
2.61
11.46
79
Dylan Gasque
2.96
11.28
78
Kaleb Gerald & Adam Lewis
0.00
11.27
77
Mark Joy& Gary Pope
2.30
11.26
76
Robby Byrum & Eric Cox
2.76
11.17
75
River Squirers & Andrew Vereen
0.00
11.11
74
JD Farrand & SteyTodd
2.96
11.06
73
Stephy Smith & Brad Suggs
2.70
11.05
72
Bradley Thompkins & Calvin Clatterback
2.37
10.68
71
Timmy Anderson & Ross Brazier
2.96
10.48
70
Noah Jones & Charlie Holmes
3.65
10.18
69
George Porter & James Wade
3.47
10.04
68
Robbie Boyd & Blake Thompson
0.00
9.84
67
Rodney Hardee & Chad Williams
2.63
9.72
66
Jamie Godbolt & Shawn Gasque
0.00
9.13
65
Kevin Edge & Carluss King
0.00
8.96
64
Lin cook & Benny Carter
0.00
7.44
63
Rickey Wood & Lukas Little
1.50
6.95
62
Chris Alston & Derrick Anderson
0.00
5.90
61
James Robinson & William Gregory
0.00
0.00
51
Avery Williams & Wilson Springs
0.00
0.00
51
John & Christopher Rutenburg
0.00
0.00
51
Dustin Powell & Trey Vereen
0.00
0.00
51
Kevin Bazen & Eric Freeman
0.00
0.00
51
Total Entrys
$6,600.00
BONUS $
$825.00
Total Paid At Ramp
$6,835.00
Waccamaw River 2021 Summer Final Fund
$455.00
2021 CATT Championship Fund
$0.00
2021 Waccamaw River Final Fund Total
$455.00
2021 CATT Championship Fund Total
$0.00