Next up on the Waccamaw River is the Fall Final Dec 7th! 
Robby Byrum & Eric Cox win the Waccamaw River Points and will fish the Final Free plus blast off #1!
Stephen Smith & Alex Degenstien win with a great bag weighing up at 16.89 lbs!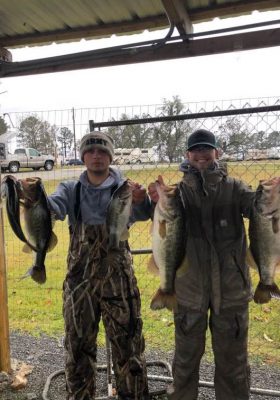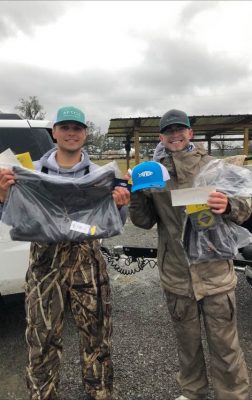 Timmy Squires & Casey Warren took 2nd!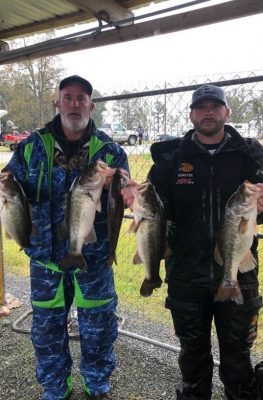 Cody Squires & Dillon Thompkins finished 3rd!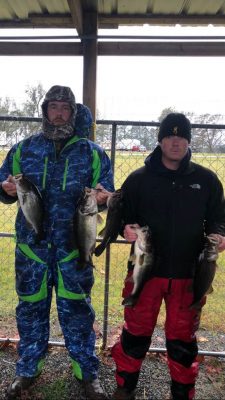 Gary Pope & Mark Johnson 4th!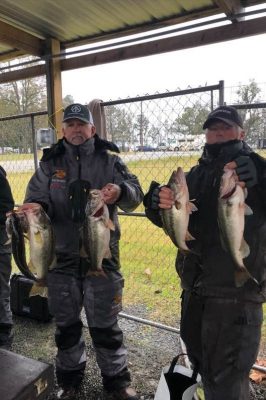 17 Teams
BF
Weight
Winnings
Points
Stephen Smith & Alex Degenstein
5.67
16.89
$614.00
110
Timmy Squirers & Casey Warren
4.14
14.71
$511.00
109
Cody Squirers & Dillon Thompkins
4.07
14.09
$100.00
108
Mark Johnson & Gary Pope
3.33
13.52
107
Robby Buyrum & Eric Cox
3.67
12.82
106
Johnny Duarte & Joe C
2.40
10.60
105
Eric Freeman & Kevin Brazen
3.67
10.26
104
Ray Inman & Jennifer Floyd
2.20
9.43
103
Chris Jones & Ed Owens
0.00
9.31
102
River Squirers & Andrew Vereen
2.26
9.04
101
Charlie & Jospeh Holmes
2.01
7.95
100
Brad Suggs & Chris Waters
1.84
7.94
99
Johnny Johnson & Wesley Howell
3.18
7.26
98
Benny Carter
2.10
7.25
97
Peter Horne & Darren Cook
0.00
0.00
96
Freddy Mincey & Seth Richardson
0.00
0.00
96
Bart Gore
0.00
0.00
96
Total Entrys
$1,360.00
BONUS $
$300.00
Total Paid At Ramp
$1,225.00
2019 Waccamaw River Fall Final Fund
$355.00
2019 CATT Championship/Phantom Fund
$50.00
2019 Waccamaw River Final Fund Total
$1,105.00
2019 CATT Championship/Phantom Fund Total
$1,655.00