Next up on the Waccamaw River is the Fall Final Dec 4th a Bucksport! What a year we've had on the Waccamaw River!
Chris Jones & Ed Owens win the Fall Waccamaw River Points and will fish the Final Free!
Shawn Todd & Keaton Harrelson win at the Waccamaw River with 5 bass weighing 13.31 lbs!
Ed Owens & Chris Jones finished 2nd with 12.67 lbs!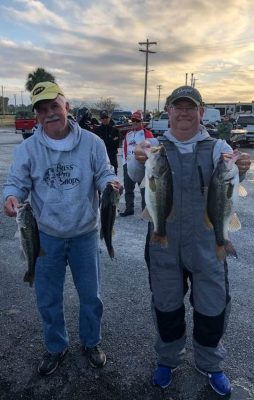 Charles Fryer took 3rd with 12.41 lbs!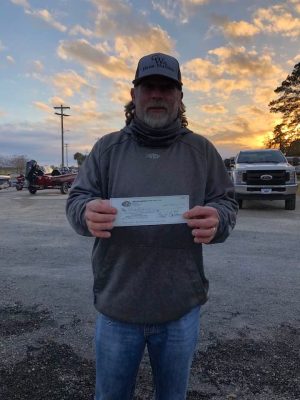 Ray Inman with the BF!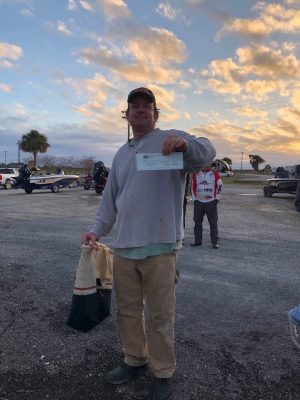 Team
BF
Weight
Winnings
Points
Shawn Todd & Keaton Harrelson
3.03
13.31
$600.00
110
Chris Jones & Ed Owens
3.30
12.67
109
Charles Fryer
3.77
12.41
108
Dalton Warren & Robby Boyd
2.70
12.17
$130.00
107
2.89
11.99
$100.00
106
Mark Johnson & Gary Pope
3.08
11.85
105
Cody Squirers & Dillon Thompkins
3.74
11.81
104
Casey Warren & Nick Anderson
3.28
11.75
103
Danny Martin
3.18
11.46
102
Ray Inman
4.46
11.43
$203.00
101
Scott McCellan
2.83
11.43
100
Jacob Barfield & Noah Jones
2.76
11.40
99
RD Prince & Anthony Lee
2.70
11.09
98
Wesley Howell & Johnny Johnson
3.30
10.95
97
Mike Gerald & Jesse Norris
2.44
10.40
96
Eric Cox & Robby Byrum
2.13
10.11
95
Andrew Vereen & Stephen Smith
2.50
9.96
94
Darren Cook & Peter Horne
0.00
9.46
93
Reid McDowell
2.53
9.39
92
Ryan Thompson & Joe Ferralasco
0.00
9.33
91
Rickey wood sr & Rickey Wood jr
2.00
9.22
90
Matthew & Terry Goheen
0.00
9.22
89
OJoe Gabella & Lee Floyd
2.99
8.46
88
Jesse Harrold & Chris Deaustin
0.00
7.09
87
Timmy Squirers
0.00
0.00
77
Benny Carter
0.00
0.00
77
Charlie Holmes & Kaleb Gerald
0.00
0.00
77
JD Farrand & Casey Stamey
0.00
0.00
77
Andy & Branson Howell
0.00
0.00
77
Total Entrys
$2,320.00
BONUS $
$600.00
Total Paid At Ramp
$2,330.00
Waccamaw River 2021 Fall Final Fund
$490.00
2021 CATT Championship Fund
$50.00
2021 Waccamaw River Fall Final Fund Total
$1,790.00