Next Waccamaw River Fall Qualifier is Oct 30 at the Carroll Ashmore Campbell Marine Complex in Georgetown!
The 2021 PHANTOM OUTDOORS Invitational Classic will take place on Lake Hartwell Nov 5-6 and we are guaranteeing $10,000.00 to 1st Place!
Green Pond Landing & Event Center – 470 Green Pond Rd, Anderson, SC 29625
A team or solo angler must fish 2 CATT events to Qualify! You may fish the Invitational solo or with your partner or alternate partner your team used in any CATT event.
You can get in your 2 events by fishing any CATT Fall 2020,  CATT Spring 2021, CATT Summer 2021 & CATT Fall 2021!
Go to the Division page and tap on 2021 Phantom Outdoor Invitational Classic!
Johnny Johnson & Wesley Howell  claimed 1st Place this past Saturday down at the Waccamaw River CATT Trail with 5 bass weighing 18.36 lbs! They also weighed in the Academy BF at 7.94 lbs! All total Johnny & Wesley took home $2,313.00!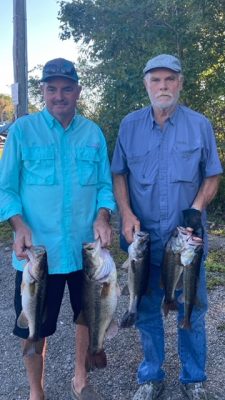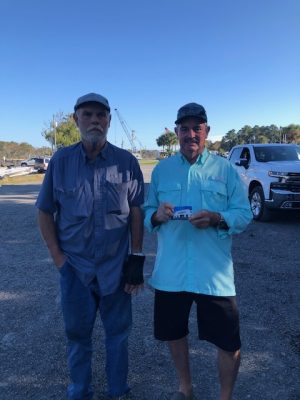 2nd Place went to Kaleb Gerald & Charlie Holmes with 16.79 lbs!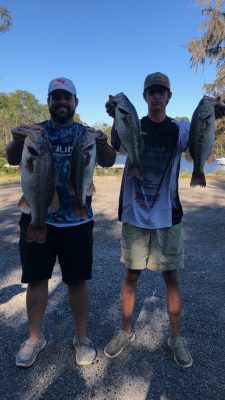 Greg McKelvey & Zack Fryer finished 3rd with 12.83 lbs!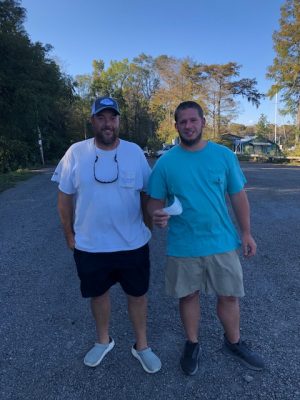 Jacob Barfield & John Proctor with a couple of nice uns!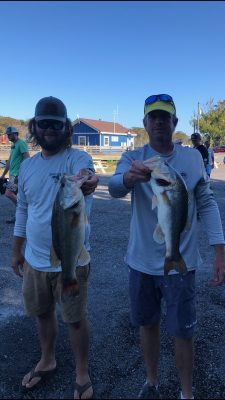 | | | | | |
| --- | --- | --- | --- | --- |
| Team | BF | Weight | Winnings | Points |
| Johnny Johnson & Wesley Howell | 7.94 | 18.36 | $2,313.00 | 110 |
| Kaleb Gerald & Charlie Holmes | 6.77 | 16.79 | $802.00 | 109 |
| Greg McKelvey & Zack Fryer | 3.37 | 12.83 | $375.00 | 108 |
| Ryan Thompson & John Ferralasco | 2.94 | 12.76 | $275.00 | 107 |
| Shawn Todd & Keaton Harrelson | 3.43 | 12.51 | $210.00 | 106 |
| Chris Jones & Ed Owens | 3.78 | 12.45 | $200.00 | 105 |
| John Proctor & Jacob Barfield | 4.20 | 11.95 | | 104 |
| Steve & Jacob Martin | 2.98 | 11.87 | | 103 |
| Cody Squirers & Dillon Thompkins | 3.16 | 11.83 | | 102 |
| Danny Martin Bf | 3.13 | 11.07 | | 101 |
| John Alford & Glenn Altman | 2.25 | 10.48 | | 100 |
| Tommy & Thomas Collins | 2.28 | 10.28 | | 99 |
| Jess White & Garrett Taylor | 2.72 | 10.10 | | 98 |
| Mike Gerald & Jesse Norris | 2.11 | 10.10 | | 97 |
| Robbie Boyd & Dalton Warren | 2.88 | 9.70 | | 96 |
| Hunter Dickerson & Mark Curry | 3.00 | 9.67 | | 95 |
| Charles Fryer & Ritchie Gade | 3.06 | 9.61 | | 94 |
| Reid McDowell & Danny Allen | 2.50 | 9.46 | | 93 |
| Cody & Jerry Edwards | 2.83 | 9.22 | | 92 |
| Timmy Squirers & Seth Rabon | 2.46 | 8.91 | | 91 |
| Scott & Andrew McCelland | 0.00 | 8.88 | | 90 |
| Darren Cook & Peter Horne | 0.00 | 8.45 | | 89 |
| Smithy Smith | 2.43 | 8.20 | | 88 |
| Mark & Kyle Johnson | 1.87 | 8.09 | | 87 |
| Eddie Fisher & Dewayne Wilson | 2.38 | 7.99 | | 86 |
| Ray Inman & Jennifer Floyd | 0.00 | 7.96 | | 85 |
| Cole Bryson & Dillon drew | 0.00 | 6.46 | | 84 |
| Benny Carter | 0.00 | 0.00 | | 74 |
| Ron & Sonya Terwilliger | 0.00 | 0.00 | | 74 |
| Freddy Mincey & Aaron Blue | 0.00 | 0.00 | | 74 |
| Casey Warren | 0.00 | 0.00 | | 74 |
| Trey Cribb | 0.00 | 0.00 | | 74 |
| Andy & Branson Howell | 0.00 | 0.00 | | 74 |
| RD Prince & Anthony Lee | 0.00 | 0.00 | | 74 |
| Total Entrys | | $4,080.00 | | |
| BONUS $ | | $650.00 | | |
| Total Paid At Ramp | | $4,175.00 | | |
| Waccamaw River 2021 Fall Final Fund | | $455.00 | | |
| 2021 CATT Championship Fund | | $50.00 | | |
| 2021 Waccamaw River Fall Final Fund Total | | $885.00 | | |
| 2021 CATT Championship Fund Total | | $0.00 | | |