We started the Waccamaw River Fall Trail off with a bang with 38 teams entered the 1st Fall Qualifier! We will pay back a record amount of $$ this year at the Waccamaw River! Come get ya some!
If you're up for a road trip we have a 2- day Phantom Outdoors Invitational on Lake Hartwell In November! $10,000 1st Place!
2021 PHANTOM OUTDOORS INVITATIONAL CLASSIC

The 2021 PHANTOM OUTDOORS Invitational Classic will take place on Lake Hartwell Nov 5-6 and we are guaranteeing $10,000.00 to 1st Place!
Green Pond Landing & Event Center – 470 Green Pond Rd, Anderson, SC 29625
A team or solo angler must fish 2 CATT events to Qualify! You may fish the Invitational solo or with your partner or alternate partner your team used in any CATT event.
You can get in your 2 events by fishing any CATT Fall 2020,  CATT Spring 2021, CATT Summer 2021 & CATT Fall 2021!
Go to the Division page and tap on 2021 Phantom Outdoor Invitational Classic!
Gary Pope & Mark Johnson take 1st Place with 5 bass weighing 16.89 lbs! They also weighed in the Academy BF at 6.84 lbs! All total they collected $1,711.00 plus an Academy Gift Card!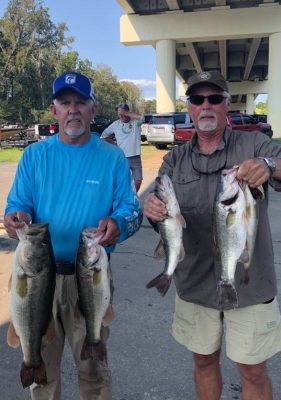 Glenn Altman & John Alford claimed 2nd with 15.77 lbs!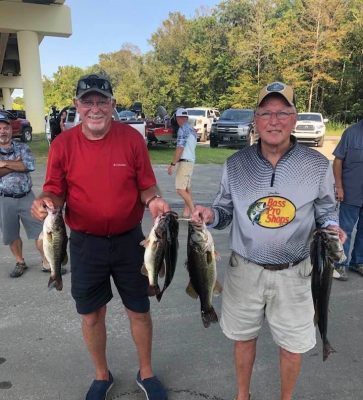 Reid McDowell & Danny Allen finished 3rd with 15.47 lbs!
4th Place Timmy Anderson & Ross Brazier with 15.39 lbs!
Nick Anderson & Casey Warren took 5th with 14.82 lbs! They weighed the 2nd BF at 5.89 lbs!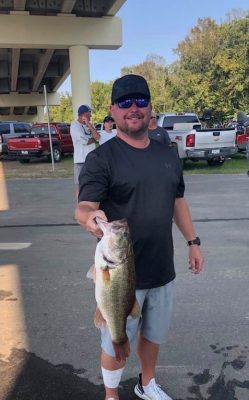 Mike & Kaleb Gerald took the 6th spot with 14.07 lbs!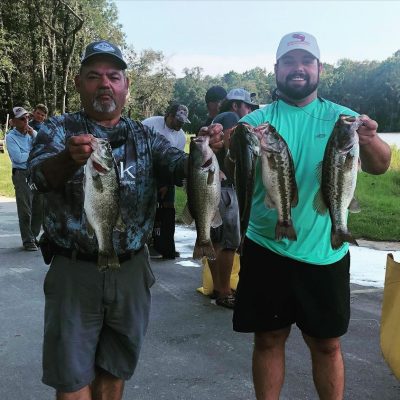 Tommy & Thomas Collins with some nice ones!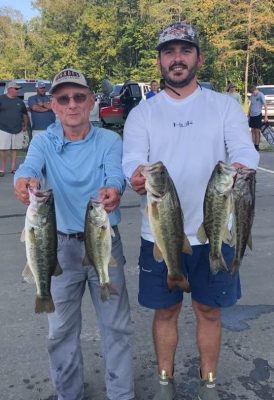 Wesley Howell with a good un!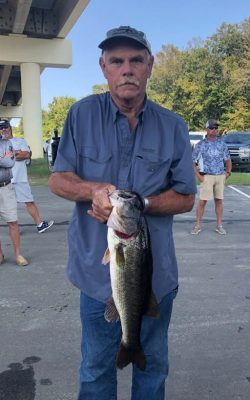 | | | | | |
| --- | --- | --- | --- | --- |
| Team | BF | Weight | Winnings | Points |
| Mark Johnson & Gary Pope | 6.84 | 16.89 | $1,711.00 | 110 |
| John Alford & Glenn Altman | 4.47 | 15.77 | $430.00 | 109 |
| Reid McDowell & Danny Allen | 3.58 | 15.47 | $320.00 | 108 |
| Timmy Anderson & Ross Brazier | 5.37 | 15.39 | $210.00 | 107 |
| Casey Warren & Nick Anderson | 5.89 | 14.82 | $254.00 | 106 |
| Mike & Kaleb Gerald | 3.24 | 14.07 | $110.00 | 105 |
| John & Charles Proctor | 3.14 | 13.82 | $100.00 | 104 |
| Danny Martin & Britt Brown | 3.56 | 13.72 | | 103 |
| Chris Jones & Ed Owens | 3.20 | 12.56 | | 102 |
| Eric Freeman & Kevin Bazen | 3.12 | 12.23 | | 101 |
| Tommy & Thomas Collins | 3.71 | 11.97 | | 100 |
| Robby Byrum & Eric Cox | 3.19 | 11.84 | | 99 |
| Hunter Dickerson & Mark Curry | 3.92 | 11.24 | | 98 |
| Ray Inman & Jennifer Floyd | 0.00 | 11.19 | | 97 |
| River Squirers & Andrew Vereen | 4.06 | 11.14 | | 96 |
| Kevin Edge & Carluss King | 2.74 | 11.13 | | 95 |
| Scott & Andrew McCllean | 3.66 | 11.12 | | 94 |
| Wesley Howell | 5.48 | 11.04 | | 93 |
| RD & Hartley Prince | 4.52 | 10.62 | | 92 |
| Charles Fryer & Ritchie Gade | 3.42 | 10.52 | | 91 |
| Steve & Jacob Martin | 3.70 | 10.50 | | 90 |
| Timmy Squirers | 0.00 | 9.29 | | 89 |
| Shawn Todd & Keaton Harrelson | 0.00 | 9.28 | | 88 |
| OJoe Gabella & Allen Brooks | 2.85 | 8.08 | | 87 |
| Robbie Boyd & Dalton Warren | 0.00 | 8.05 | | 86 |
| Rickey Bellamy & Jordan Phillips | 0.00 | 7.31 | | 85 |
| Landon & Ken Murray | 0.00 | 7.22 | | 84 |
| Avery williams | 0.00 | 7.06 | | 83 |
| Darren cook & Peter Horne | 0.00 | 0.00 | | 73 |
| Benny Carter | 0.00 | 0.00 | | 73 |
| Ryan Thompson & John Ferralasco | 0.00 | 0.00 | | 73 |
| Raymond Smith | 0.00 | 0.00 | | 73 |
| Ron & Sonja Terwilliger | 0.00 | 0.00 | | 73 |
| Cody Squirers & Dillon Thompkins | 0.00 | 0.00 | | 73 |
| Freddy Mincey & Aaron Blue | 0.00 | 0.00 | | 73 |
| Jeremy & Dalton Hewitt | 0.00 | 0.00 | | 73 |
| Winston & Neal Martin | 0.00 | 0.00 | | 73 |
| Andy & Branson Howell | 0.00 | 0.00 | | 73 |
| Total Entrys | | | $3,040.00 | |
| BONUS $ | | | $625.00 | |
| Total Paid At Ramp | | | $3,135.00 | |
| Waccamaw River 2021 Fall Final Fund | | | $430.00 | |
| 2021 CATT Championship Fund | | | $50.00 | |
| 2021 Waccamaw River Fall Final Fund Total | | | $430.00 | |
| 2021 CATT Championship Fund Total | | | $0.00 | |