The 2022 Fall Waccamaw River Trail starts Sept 17 at Yauhannah Landing! Full Fall schedule is posted on the Waccamaw River Division page!
Ron Cannon won the 2022 Summer Waccamaw River Final with 5 bass weighing 16.28 lbs!  Ron also received a $100 Lews/Strike King Gift Card!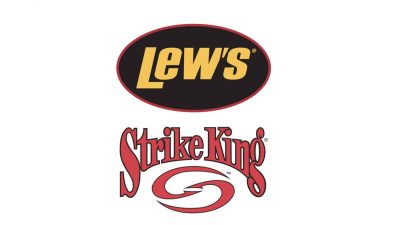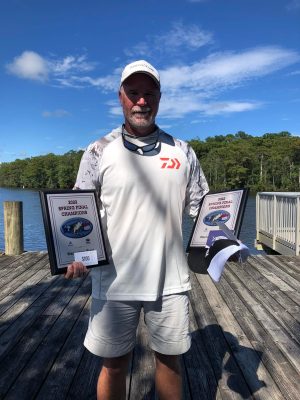 Jeremy Hewitt & Bennett Lawshe took 2nd with 14.47 lbs and earned $1,010.00!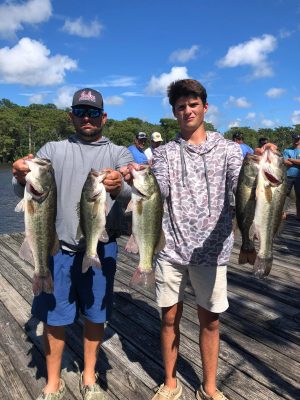 Jeremy & Bennett with their Academy Gift Card they received by weighing in the 2nd BF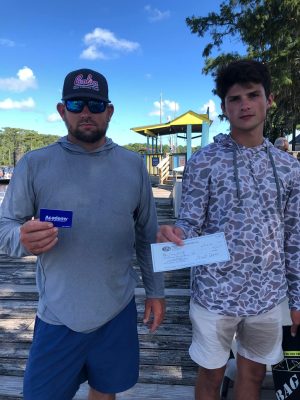 Timmy Squires 3rd with 12.32 lbs!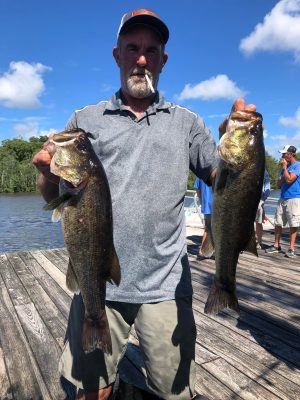 Ed Owens & Chris Jones 5th with 12.20 lbs!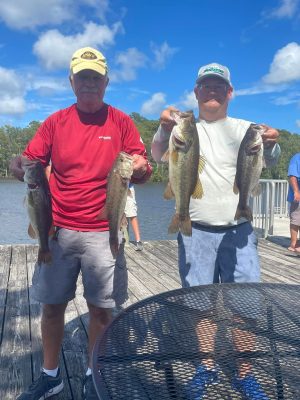 Hunter Dickerson & Garrett Taylor 5th with 12.20 lbs!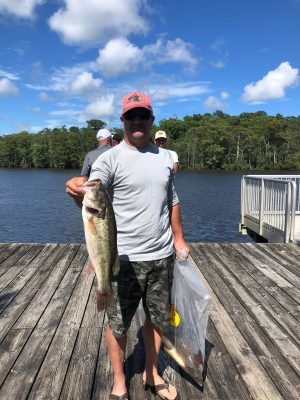 Dylan McConnell & Trey Cribb Summer Point Winners!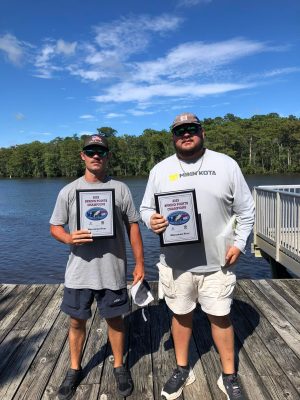 | | | | |
| --- | --- | --- | --- |
| Team | BF | Weight | Winnings |
| Ron Cannon | 6.27 | 16.28 | $2,550.00 |
| Jeremy Hewitt & Bennett Lawshe | 4.51 | 14.47 | $1,010.00 |
| Timmy Squirers | 4.45 | 12.32 | $750.00 |
| Ed Owens & Chris Jones | 4.08 | 12.33 | $650.00 |
| Hunter Dickerson & Garrett Taylor | 4.38 | 12.20 | $450.00 |
| Mark Johnson & Gary Pope | 2.80 | 11.70 | $285.00 |
| Greg & Logan Benton | 4.11 | 10.71 | |
| Timmy & Wesley Williamson | 3.35 | 10.63 | |
| Marion Humphries & like Robinson | 2.30 | 10.01 | |
| Charles Fryer & Charlie Johnson | 2.37 | 9.47 | |
| Lee Floyd & OJoe Gabella | 0.00 | 9.07 | |
| Danny McLean | 0.00 | 9.02 | |
| Ron & Sonja Terwilliger | 0.00 | 9.02 | |
| Tommy & Thomas Collins | 2.74 | 8.81 | |
| Trey Cribb & Dylan McConnell | 0.00 | 8.81 | |
| Rickey Bellamy & Josh Jones | 0.00 | 8.70 | |
| Stacey Proctor & Kelly Covington | 0.00 | 8.68 | |
| Jesse & Keith Harold | 3.48 | 8.56 | |
| Avery Williams | 0.00 | 8.07 | |
| Jesse long & Kevin Heniford | 0.00 | 6.18 | |
| Alex Cribb | 0.00 | 0.00 | |
| Dalton Warren | 0.00 | 0.00 | |
| George Gore & Marshall Sasser | 0.00 | 0.00 | |
| Andy & Branson Howell | 0.00 | 0.00 | |
| Britt Brown & Danny Martin | 0.00 | 0.00 | |
| Ryan thompson & John Ferralasco | 0.00 | 0.00 | |
| Will McGurt & Travis Spivey | 0.00 | 0.00 | |
| Steve & Jacob Martin | 0.00 | 0.00 | |
|  Robbie Byrum & Eric Cox | 0.00 | 0.00 | |
| Jason Smith & Shane Thomas | 0.00 | 0.00 | |
| Mark curry | 0.00 | 0.00 | |
| Total Entrys | | | $3,600.00 |
| Final Fund | | | $1,425.00 |
| 2022 Waccamaw River Final Total Payback | | | $5,695.00 |
| 2022 Waccamaw River Payback as of 8/6 | | | $46,300.00 |