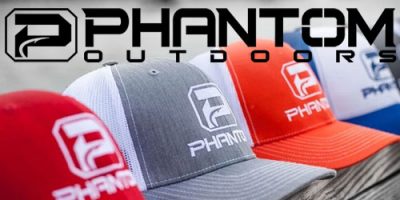 To earn 15% of your Phantom order use PHANTOMCATT15  at check out! Tap on the Phantom caps to start shopping!
The 2023 Waccamaw River Fall Schedule is posted! Some big uns are being caught on the Waccamaw River CATT Trail! Come join us! Tap on the link to view the Fall schedule!

CATT Waccamaw River – Carolina Anglers Team Trail (cattteamtrail.com)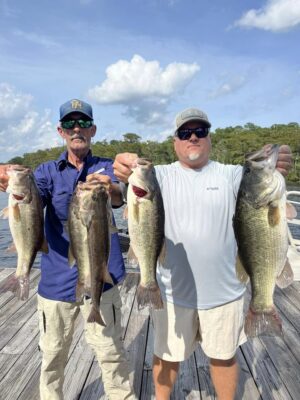 Danny & Joey McLean win the 2023 Waccamaw River Summer Final with 5 bass weighing 19.08 lbs and they weighed in the 1st Academy BF at 6.98 lbs! They took home $2,480.00!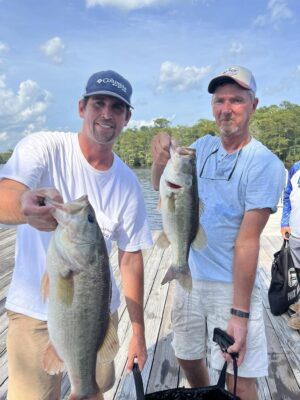 Britt Brown & Danny Martin 2nd with 13.21 lbs worth $1,050.00!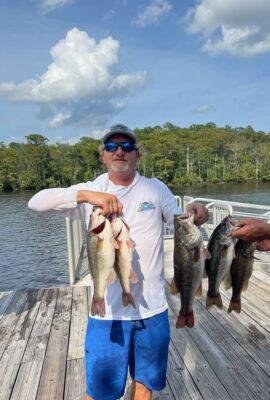 Jess White finished 3rd with 13.20 lbs and earned $600.00!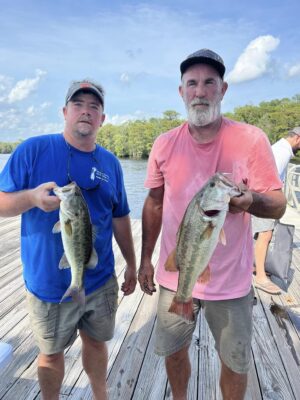 Alan Richardson & Timmy Squires 4th Place with 12.51 lbs!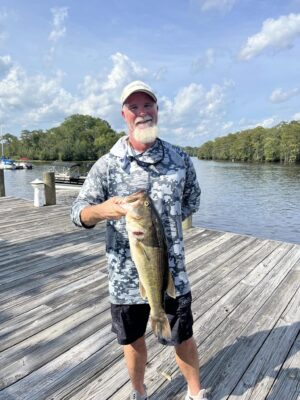 Ron Cannon took 5th with 11.84 lbs and 2nd BF at 6.52 lbs!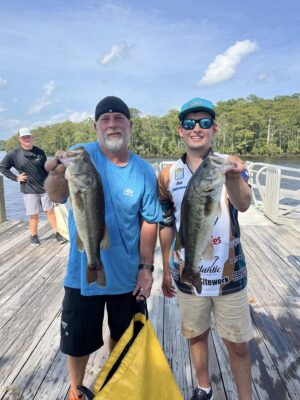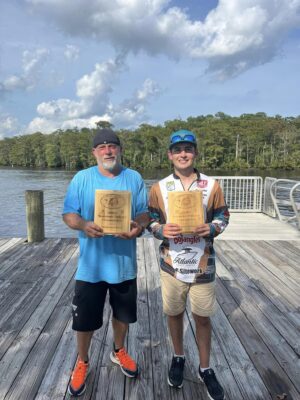 Charles Fryer & Noah Jones were our 2023 Waccamaw River Summer Point Champs!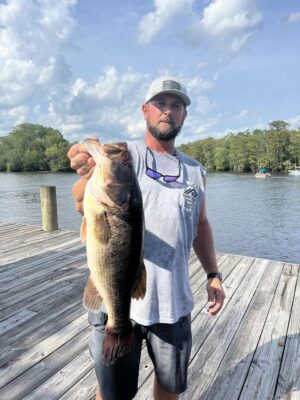 Justin Carter with a 6 pounder!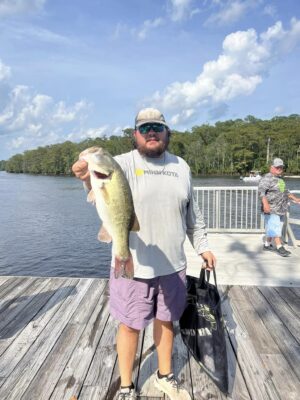 Trey Cribb with a 5 pounder!
| | | | |
| --- | --- | --- | --- |
| Team | BF | Weight | Winnings |
| Danny & Joey McLean | 6.98 | 19.08 | $2,480.00 |
| Danny Martin & Britt Brown | 4.08 | 13.21 | $1,050.00 |
| Jess White | 3.86 | 13.20 | $600.00 |
| Timmy Squires & Alan Richardson | 4.11 | 12.51 | $300.00 |
| Ron Cannon | 6.52 | 11.84 | $230.00 |
| Charles Fryer & Noah Jones | 3.23 | 10.55 | |
| Justin Carter | 6.00 | 10.50 | |
| Timmy & Wesley Williamson | 3.18 | 10.03 | |
| John Proctor & Johnny Duarte | 2.98 | 9.67 | |
| Brian Howard & Richard McConnell | 2.36 | 9.61 | |
| Marion Humphries & Luke Russell | 2.64 | 8.20 | |
| Brayden Clay & Dalton Warren | 0.00 | 8.13 | |
| Trey Cribb | 4.98 | 7.86 | |
| Ed Owens & Chris Jones | 0.00 | 7.86 | |
| Tommy & Thomas Collins | 2.82 | 7.35 | |
| Robby Byrum & Eric Cox | 0.00 | 7.16 | |
| Keith & Rex Coker | 0.00 | 7.06 | |
| Garrett Howard & Cal Marsh | 0.00 | 6.83 | |
| Dana Rabon & Donnie Register | 0.00 | 6.11 | |
| Will Hendrix & Alex Hyarck | 0.00 | 5.71 | |
| Matthew Trussell | 0.00 | 1.41 | |
| Ryan Thom& Brian Meyers | 0.00 | 0.00 | |
| Nick Gant & Patrick Cook | 0.00 | 0.00 | |
| Jason Smith & Shane Thomas | 0.00 | 0.00 | |
| Casey & Mckenzie Warren | 0.00 | 0.00 | |
| John Miller | 0.00 | 0.00 | |
| Greg & Logan Benton | 0.00 | 0.00 | |