Next Wateree CATT is March 30th at Clearwater Cove Marina & is the last 2019 Spring Wateree Qualifier! You only have to enter 1 Qualifier to be eligible to enter the Final!

We're awarding $25 Academy Gift Cards at select CATT events in 2019!
Finally some of the big bass Wateree has are showing up! Paul Geddings & Bruce Peavy weighed in 25.57 lbs and had the 1st BF at 7.07 lbs! They collected $1,697.00 and a $25 Academy Sports Gift Card!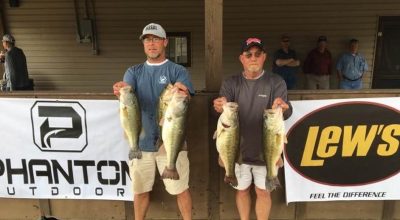 Tim & Craig Haven were right on their heals with 5 bass weighing 25.55 lbs!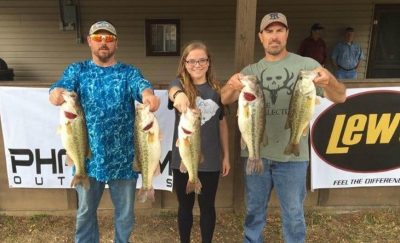 Chard Gainey & Mack Kitchens were 3rd with 19.18 lbs!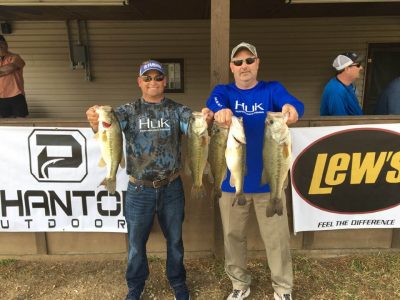 Jeff & Jacob Norris finished 4th with 17.23 lbs!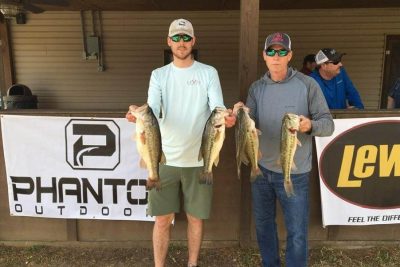 Use PHANTOMCATT15 and receive 15% off your next order! Click on the Phantom logo to visit their on line store!

| | | | | |
| --- | --- | --- | --- | --- |
| | Big | Total | Total | |
| 21 Teams | Fish | Weight | Winnings | Points |
| Bruce Peavy – Paul Geddings | 7.07 | 25.57 | $1,697.00 | 110 |
| Tim Haven – Craig Haven | 6.60 | 25.55 | $538.00 | 109 |
| Chad Gainey – Mack Kitchens | 5.75 | 19.18 | $200.00 | 108 |
| Jeff Norris – Jacob Norris | 5.13 | 17.23 | $140.00 | 107 |
| Barry Brown – Steven Walker | 4.59 | 15.81 | | 106 |
| Dean Benfield – Sonny Beam | 4.31 | 15.26 | | 105 |
| Greg Atkinson – Drew Haigh | 3.72 | 14.69 | | 104 |
| Lee Royson – Jeff Reynolds | 5.18 | 13.93 | | 103 |
| Scott Floyd – Bob Weaver | 6.10 | 13.55 | | 102 |
| Bobby Purvis – Landon Rose | 3.10 | 12.28 | | 101 |
| Scott Williams – Robbie English | 2.75 | 11.64 | | 100 |
| Max Price | 2.76 | 11.36 | | 99 |
| Donald Wells – Paul Wells | 4.92 | 10.18 | | 98 |
| Craig Mathews – Sam Hopkins | 2.35 | 6.89 | | 97 |
| Todd Gaymon | 3.28 | 6.03 | | 96 |
| Dearal Rodgers – Randall Bock | 2.71 | 4.27 | | 95 |
| David L. Canupp – David F. Canupp | 0.00 | 0.00 | | 94 |
| Mike King – Lewis Thompson | 0.00 | 0.00 | | 94 |
| Mike Ware – Bryan Holmes | 0.00 | 0.00 | | 94 |
| Thomas Richmond – Clint Hunter | 0.00 | 0.00 | | 94 |
| Mark Healon – Ella Healon | 0.00 | 0.00 | | 94 |
| Total Entrys | | | $2,520.00 | |
| BONUS $ | | | $500.00 | |
| Total Paid At Ramp | | | $2,575.00 | |
| Wateree 2019 Spring Final Fund | | | $350.00 | |
| 2019 CATT Championship Fund | | | $50.00 | |
| 2019 Wateree Spring Final Fund Total | | | $2,075.00 | |
| 2019  CATT Championship Fund Total | | | $4,405.00 | |