The Lake Wateree CATT Division will be holding OPEN tournaments out of the Clearwater Cove Landing in 2018. The 2018 season will be one of our biggest ever! A team must fish 6 tournaments to qualify for the Final. A team that fishes 10 tournaments will receive FREE entry fee into the Opens Final! The team that finishes first in points in 2018 will fish the entire 2019 Wateree Open Schedule for FREE! There will be cash prizes for 2nd thru 5th in the point standings as well.
We wrapped up the 1st of 15 Wateree Opens this past Saturday with 18 boats entering! Walt Almond & Chad Rabon weighed in 5 bass at 21.21 lbs to take 1st place and $845.00!
Next Wateree Open is March 17th at Clearwater Cove!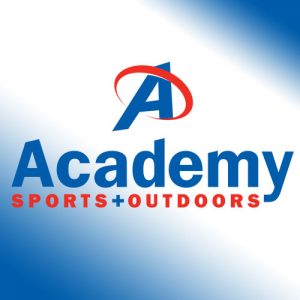 www.academy.com
Chad & Walt with their 21 lb bag!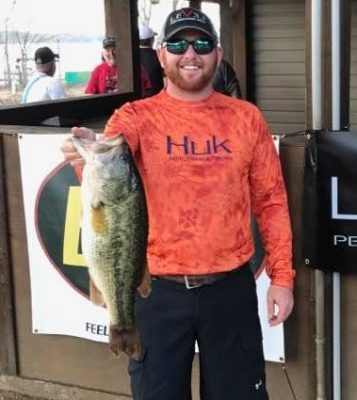 Shane Cantley with a hawg!
| | | | | | |
| --- | --- | --- | --- | --- | --- |
|   |   | Big |   |   |   |
| Place | Team | Fish | Weight | Winnings | Points |
| 1 | Chad Rabon – Walt Almond  BONUS $ | 4.81 | 21.21 | $845.00 | 110 |
| 2 | Jimmy McFarland – Calvin Griggs  2nd BF | 6.04 | 18.70 | $311.00 | 109 |
| 3 | Shane Cantley – Michael Richardson  1st BF | 6.83 | 17.83 | $254.00 | 108 |
| 4 | Mike Ware – Bryan Holmes | 3.60 | 17.00 | | 107 |
| 5 | Butch Williams – David Ethridge | 3.69 | 16.32 | | 106 |
| 6 | Chad Gainey – Mack Kitchens | 4.30 | 16.16 | | 105 |
| 7 | Alan Fletcher | 5.58 | 14.73 | | 104 |
| 8 | Brad Petway & Brett Collins | 4.56 | 13.03 | | 103 |
| 9 | Craig Haven | 0.00 | 12.79 | | 102 |
| 10 | Jason Bateman – Steve Phillips | 3.13 | 8.78 | | 101 |
| 11 | Ricky Brown – Dustin Snipes | 2.65 | 6.73 | | 100 |
| 12 | Greg Corvin – Jason Stoddard | 3.01 | 4.51 | | 99 |
| 13 | Lewis Thompson – Jarred Thompson | 2.40 | 2.40 | | 98 |
| 14 | David F Canupp & David L Canupp | 2.37 | 2.37 | | 97 |
| 15 | Matt Nettles – Phillip Nettles | 0.00 | 0.00 | | 96 |
| 16 | Jim Davis – Zach Davis | 0.00 | 0.00 | | 96 |
| 17 | Richard Hinson – Doug Hinson | 0.00 | 0.00 | | 96 |
| 18 | Stevie Walker – Barry Brown | 0.00 | 0.00 | | 96 |
| | | | | | |
| | | | | | |
| | 2018 Wateree Open Final Fund |   |   | $390.00 | |
| | 2018 Wateree Open Point Fund |   |   | $50.00 | |