The August 6th Lake Wateree is cancelled! We will change the number of Open you have to fish to Qualify for the Open Final from 8 to 7!
Michael Richardson & Derrick Bentson win with 5 bass weighing 9.25 lbs and take home $824.00!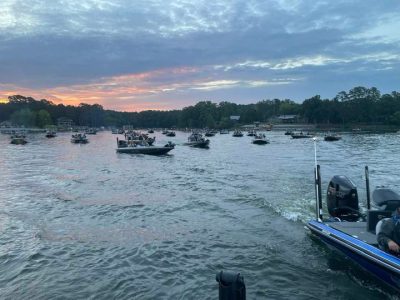 2nd went to Craig Haven & Paul Wells with 9.23 lbs!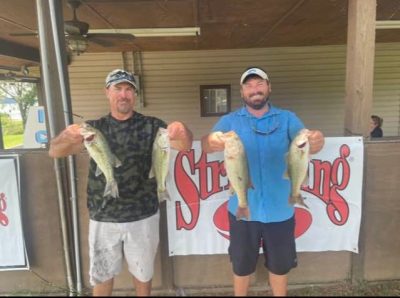 | | | | | |
| --- | --- | --- | --- | --- |
| Team | BF | Weight | Winnings | Points |
| Michael Richardson -Derrick Bintson | 3.83 | 9.25 | $824.00 | 110 |
| Paul Wells – Craig Haven | 2.87 | 9.23 | $246.00 | 109 |
| Jacob Norris | 0.00 | 6.80 | | 108 |
| Rick Corn | 2.76 | 2.76 | | 107 |
| Scott Williams – Robbie English | 2.59 | 2.59 | | 106 |
| Chad Gainey – William Gainey | 2.54 | 2.54 | | 105 |
| David Kelly – Brad Mathews | 0.00 | 1.61 | | 104 |
| Steve Phillips | 0.00 | 0.00 | | 94 |
| Patrick Williams – Reese Williams | 0.00 | 0.00 | | 94 |
| Walter Knotts – Walter Copeland | 0.00 | 0.00 | | 94 |
| Brett Collins | 0.00 | 0.00 | | 94 |
| Greg Sigmon | 0.00 | 0.00 | | 94 |
| Jason Reis – Roger McKee | 0.00 | 0.00 | | 94 |
| | | | | |
| 2022 Wateree Open Points | | | $1,460.00 | |
| 2022 Wateree Open Final | | | $1,320.00 | |