2018 Wateree Open Point Winners Fish the 2019 Wateree Opens Free
2nd Points – $500.00   3rd Points – $300.00  4th Points – $200.00
5th Points – $150.00     6th Points $100.00
Must Fish 6 Opens to be Eligible to Enter Wateree Open Final
Enter 10 Wateree Opens & Fish Wateree Open Final FREE!
One thing about having an Open the same day as a CATT the guys can double up…Johnny Allen and Scott Stallings did just that with their 5 bass limit weighing 20.32 lbs! They took the BONUS $ kicking their winnings up to $920.00! Add in the CATT winnings and they took home $2,820.00!
Tommy Williams & Thomas Hardwick finished 2nd with 14.54 lbs and weighed the 2nd BF at 5.23 lbs! They took home $360.00!
Butch Williams and David Ethridge claimed 3rd with 13.89 lbs and weighed in the 1st BF at 5.40 lbs. They collected $290.00!
Alan & Tanner Fletcher took the last spot with 13.86 lbs worth $120.00!
Next Wateree Open is Mar 31st!
| | | | | |
| --- | --- | --- | --- | --- |
| 21 Teams | Big | | | |
| Team | Fish | Weight | Winnings | Points |
| Johnny Allen – Scott Stallings   BONUS $ | 4.79 | 20.32 | $920.00 | 110 |
| Tommy Williams – Thomas Hardwick   2nd BF | 5.23 | 14.54 | $360.00 | 109 |
| Butch Williams – David Ethridge     1st BF | 5.40 | 13.89 | $290.00 | 108 |
| Alan Fletcher – Tanner Fletcher | 4.53 | 13.86 | $120.00 | 107 |
| Stevie Walker | 4.21 | 13.14 | | 106 |
| Chad Gainey – Todd Butler | 3.86 | 12.88 | | 105 |
| **Brett Collins – Brad Petway | 2.72 | 12.58 | | 104 |
| Craig Haven – Tim Haven | 2.73 | 11.79 | | 103 |
| Ricky Brown – Dustin Snipes | 2.38 | 8.10 | | 102 |
| Jarred Upchurch | 2.74 | 7.94 | | 101 |
| Steve Phillips – Jason Bateman | 3.92 | 7.46 | | 100 |
| David F Canupp – David L Canupp | 2.98 | 6.39 | | 99 |
| Greg Corvin – Jason Stoddard | 2.84 | 4.65 | | 98 |
| Calvin Griggs – Jimmy McFarland | 0.00 | 0.00 | | 98 |
| Donnie Levister – Julia Levister | 0.00 | 0.00 | | 98 |
| Kyle Westerman | 0.00 | 0.00 | | 98 |
| Lewis Thompson – Chris Holman | 0.00 | 0.00 | | 98 |
| Mike Jennings – David Winters | 0.00 | 0.00 | | 98 |
| Sonny Beam – Billy Bailey | 0.00 | 0.00 | | 98 |
| Thad Driggers | 0.00 | 0.00 | | 98 |
| Tim Kelley | 0.00 | 0.00 | | 98 |
| | | | | |
| 2018 Wateree Open Final Fund |   |   | $770.00 | |
| 2018 Wateree Open Point Fund |   |   | $100.00 | |
| **2017 Point Winners Free Entry |   |   |   | |
|   |   |   |   | |
| 2018 Point Winners Fish 2019 Opens FREE! |   |   |   | |
| Teams 2-6 In Points Receive $$ |   |   |   | |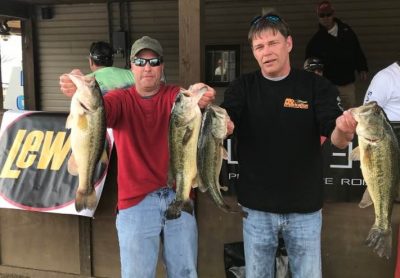 Johnny & Scott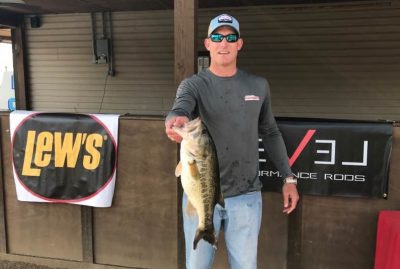 Thomas Hardwick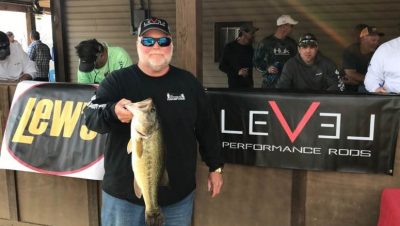 David Ethridge & Butch Williams