Next Wateree Open is June 13th at Clearwater Cove Marina!
Steve Phillips weighed in 5 bass at 15.96 lbs for the win and $1,030.00!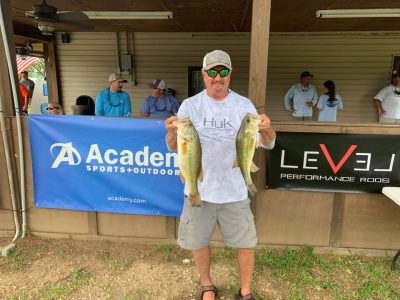 Jacob & Jeff Norris took 2nd with 15.74 lbs!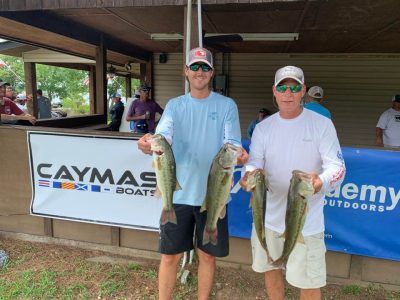 Matt Ross & Bobby Purvis 3rd with 15.65 lbs!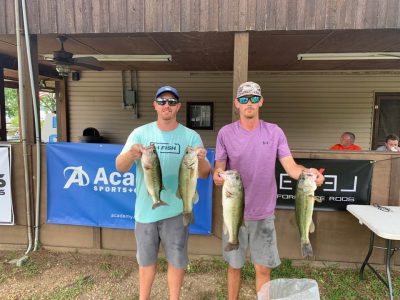 RB Blackmon & Matt Nettles 4th 14.42 lbs!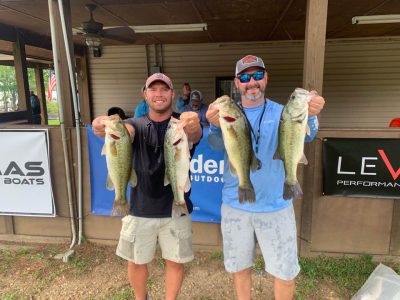 Mark & Ella Healon with a good sack!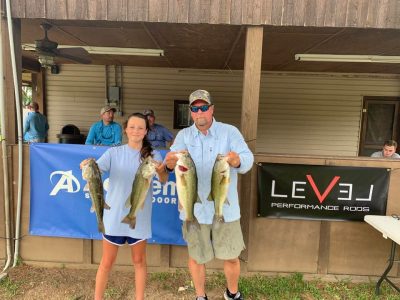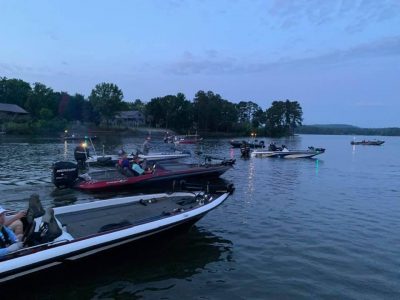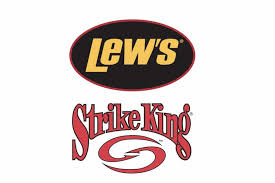 | | | | | |
| --- | --- | --- | --- | --- |
| 21 Teams | BF | Weight | Winnings | Points |
| Steve Phillips | 3.90 | 15.96 | $1,030.00 | 110 |
| Jeff Norris-Jacob Norris | 4.40 | 15.74 | $380.00 | 109 |
| Bobby Purvis – Matt Ross | 4.15 | 15.65 | $160.00 | 108 |
| Matt Nettles – RB Blackmon | 3.35 | 14.42 | $120.00 | 107 |
| Chad Rabon-Walt Almond | 3.50 | 13.75 | | 106 |
| Mark Healon – Ella Healon | 3.88 | 13.33 | | 105 |
| Alan Fletcher-Taylor Fletcher | 4.45 | 13.06 | $140.00 | 104 |
| Chad Gainey-Todd Butler | 3.95 | 12.53 | | 103 |
| Mike Ware – Bryan Holmes | 3.23 | 12.21 | | 102 |
| Butch Williams-David Ethridge | 2.63 | 11.65 | | 101 |
| Brett Collins – Addi Collins | 2.92 | 11.21 | | 100 |
| Jeff Reynolds – Trent McLaughlin | 3.78 | 10.98 | | 99 |
| Wesley Barrineau – Randall Barrineau | 2.51 | 10.82 | | 98 |
| Scott Floyd – Greg Dickerson | 2.66 | 10.62 | | 97 |
| Lewis Thompson – Jared Thompson | 2.50 | 10.59 | | 96 |
| Craig Haven-Tim Haven | 2.46 | 7.99 | | 95 |
| Bill Sporney | 0.00 | 3.73 | | 94 |
| John George – Jason Quinn | 0.00 | 0.00 | | 93 |
| James Gibbons | 0.00 | 0.00 | | 93 |
| Gabe Hopkins – Tap Lucas | 0.00 | 0.00 | | 93 |
| Darryl Watson – Ken McFarland | 0.00 | 0.00 | | 93 |
| 2020 Wateree Open Final Fund | | | $420.00 | |
| 2020 Wateree Open Final Fund Total | | | $815.00 | |
| 2020 Wateree Open Point Fund | | | $400.00 | |
| **2019 Point Winners Free Entry | | | | |
| 2020 Pt Winners Receive Free Entry 2021 | | | | |
| Teams 2-6 In Points Receive $$ | | | | |