We have 1 more 2019 Lake Wateree Open left! Looks like we will have over $6,000.00 up for grabs at the Lake Wateree Open Final November 23rd!
Next and last Lake Wateree Open is November 9th at Clearwater! 
Alan Fletcher & Donald Hinson make it 2 in a row and jump to the top of the Points lead! They brought in 18.16 lbs taking 1st Place!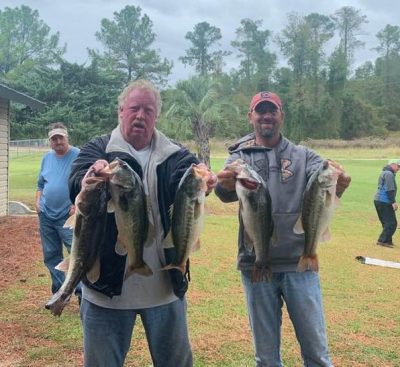 Tim Haven & Craig Haven claimed 2nd with 13.63 lbs!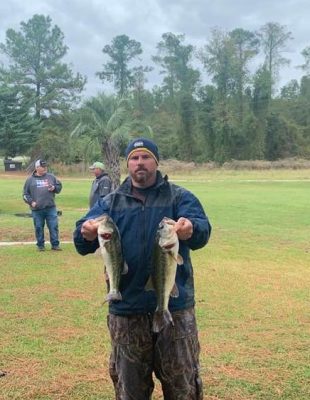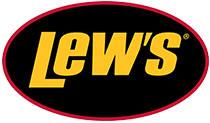 | | | | | |
| --- | --- | --- | --- | --- |
| 11 Teams | BF | Weight | Winnings | Points |
| Alan Fletcher – Donald Hinson | 4.48 | 18.16 | $705.00 | 110 |
| Tim Haven – Craig Haven | 3.70 | 13.63 | $175.00 | 109 |
| Chad Sims | 3.90 | 13.58 | | 108 |
| Scott Williams – Robbie English | 3.15 | 11.27 | $70.00 | 107 |
| David Ethridge – Butch Williams | 4.59 | 11.21 | | 106 |
| Shawn Hickens – Jody Sykes | 0.00 | 6.79 | | 105 |
| Jason Bateman – Michael Bateman | 0.00 | 6.38 | | 104 |
| Garrett Brown | 0.00 | 4.58 | | 103 |
| Shane Cantley – Michael Richardson | 0.00 | 3.38 | | 102 |
| Scott Floyd – Greg Corvin | 0.00 | 3.07 | | 101 |
| Addi Collins – Brett Collins | 0.00 | 0.00 | | 100 |
| 2019 Wateree Open Final Fund | | | $225.00 | |
| 2019 Wateree Open Final Fund Total | | | $4,230.00 | |
| 2019 Wateree Open Point Fund | | | $1,500.00 | |
| **2018 Point Winners Free Entry | | | | |
| 2019 Pt Winners Receive Free Entry 2020 | | | | |
| Teams 2-6 In Points Receive $$ | | | | |