The 1st 2019 Lake Wylie CATT Qualifier is a wrap with 34 teams entering! The Lake Wylie CATT Spring Trail is sponsored by Rusty Hooks Bait & Tackle located at 4070 Charlotte Hwy near Buster Boyd Bridge! Remember guy you can pre pay for the next Lake Wylie CATT Qualifier which is March 10 at Rusty Hooks Bait & Tackle!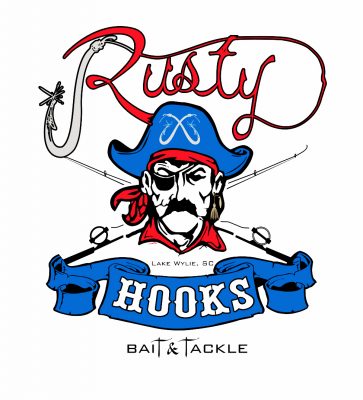 Check them out on Facebook and go by and fill your needs to chase those Lake Wylie bass!
https://www.facebook.com/RustyHooksTackle/
Eddie Smith & Jacob Breakfield weighed in 5 bass at 15.64 lbs and also brought in the 1st BF at 5.55 lbs taking 1st Place and $1,465.00! They also received a $100 Gift Certificate to Rusty Hooks Bait & Tackle!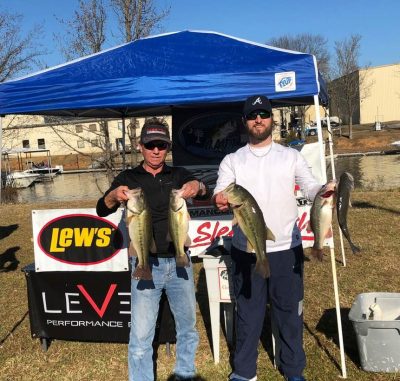 2nd went to Josh Goode & Adam Filmore with 5 bass weighing 14.38 lbs!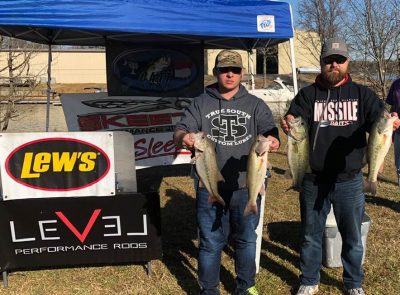 3rd and 2nd BF went to Josh Queen & Michael Smith! 12.63 lbs!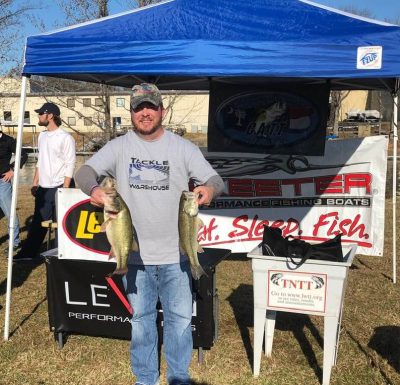 Maurice Barnett & Robbie Rush claimed 4th with 12.62 lbs!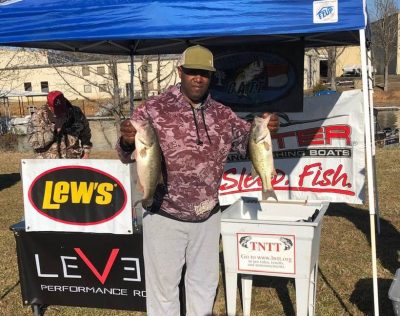 Alex & Will Dewey 5th with 12.05 lbs!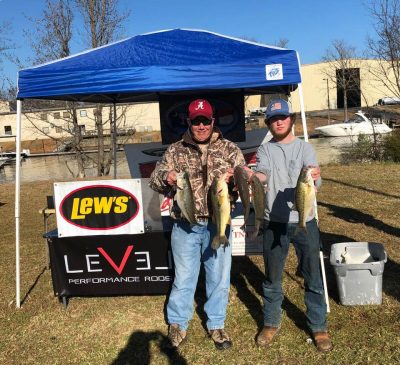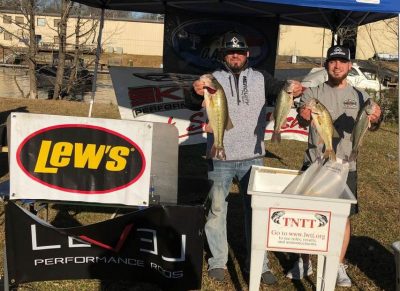 Chad Atchley & Tyler Bass 5th with 11.01 lbs!
| | | | | |
| --- | --- | --- | --- | --- |
| | Big | Total | Total | |
| 34 TEAMS | Fish | Weight | Winnings | Points |
| Eddie Smith/Jacob Breakfield | 5.55 | 15.64 |  $  1,465.00 | 110 |
| Adam Filmore/Josh Goode | 3.44 | 14.38 | $400.00 | 109 |
| Josh Queen/Michael Smith | 4.09 | 12.63 | $400.00 | 108 |
| Maurice Barnett/Robbie Rush | 3.64 | 12.62 | $175.00 | 107 |
| Alex Dewey/Will Dewey | 3.24 | 12.05 | $120.00 | 106 |
| Chad Atchley/Tyler Bess | 3.96 | 11.01 | $100.00 | 105 |
| Brandon Grahm/Alex Palomba | 3.20 | 10.74 | | 104 |
| Glenn Sparrow/Chris Baumgardner | 2.81 | 10.45 | | 103 |
| Shawn Duncan/Timothy Boones | 3.04 | 10.01 | | 102 |
| Jay Adams /Tony C | 2.65 | 9.86 | | 101 |
| Jeff Raby/Brent Davis | 3.56 | 9.69 | | 100 |
| David Winters/Mike Buschue | 2.28 | 9.32 | | 99 |
| Chris Dover/Robert Fowler | 2.44 | 8.43 | | 98 |
| Randy and Daniel Coleman | 3.09 | 6.44 | | 97 |
| David Calbert/Bill Carothers | 2.35 | 5.19 | | 96 |
| Ben Lattimore/Danny Bullmon | 2.79 | 5.08 | | 95 |
| Ron Weisburg/Christian Beaumont | 2.83 | 4.45 | | 93 |
| Michael Yochem/Noah Zahran | 2.42 | 4.27 | | 94 |
| John Campbell/Rob D | 2.58 | 3.89 | | 92 |
| Scot Waldrop/Hunter Waldrop | 2.41 | 2.41 | | 91 |
| Terry Carteret | 0.00 | 2.24 | | 90 |
| Joe Hansil/Jason Humphries | 0.00 | 0.00 | | 89 |
| Todd Farris/ Brent Kukowski | 0.00 | 0.00 | | 89 |
| Donald Black/Chris Cook | 0.00 | 0.00 | | 89 |
| Thomas Ledford/Jason Ledford | 0.00 | 0.00 | | 89 |
| Thomas Richmond | 0.00 | 0.00 | | 89 |
| Kevin Newman/Mike Holland | 0.00 | 0.00 | | 89 |
| Scott Williams/Robbie English | 2.71 | 0.00 | | 89 |
| Travis Robins/Greg Clayton | 0.00 | 0.00 | | 89 |
| Tim Chapman | 0.00 | 0.00 | | 89 |
| Jesse Smith/Patrick Hope | 0.00 | 0.00 | | 89 |
| Scott McGinnis/Caleb Propst | 0.00 | 0.00 | | 89 |
| John George/Jason Quinn | 0.00 | 0.00 | | 89 |
| Jay Adams Jr/Kaylen Massy | 0.00 | 0.00 | | 89 |
| Total Entrys | | | $2,720.00 | |
| BONUS $ | | | $525.00 | |
| Total Paid At Ramp | | | $2,660.00 | |
| Wylie 2019 Spring Final Fund | | | $505.00 | |
| 2019 CATT Championship Fund | | | $50.00 | |
| 2019 Wylie Spring Final Fund Total | | | $505.00 | |
| 2019 CATT Championship Fund Total | | | $2,605.00 | |