We wrapped up the 2021 version f the Yadkin Trail with 41 teams entering the Yadkin Fall Final on High Rock Lake in NC! At the conclusion of the check awards the 2021 Yadkin CATT  Trail paid back over $42,000.00! Thanks for the support guys!
The 2022 Yadkin Spring Trail schedule is posted under the Yadkin Division!
Also we have scheduled the Yadkin Phantom Outdoors Invitational for June 18th, 2022 at High Rock Lake!
Don't forget use PHANTOMCATT15 at checkout and earn 15% off your order! Tap on the Phantom Outdoor Logo to start shopping!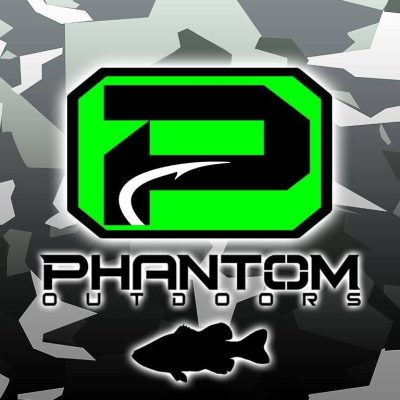 As always Big Mike puts on a show and once the guys were back they were treated to some fine cooking! Thanks Mike for all you do!
Thomas Ludwick & Tom File win BIG at High Rock with 5 bass weighing 23.39 lbs and took home $3,795.00!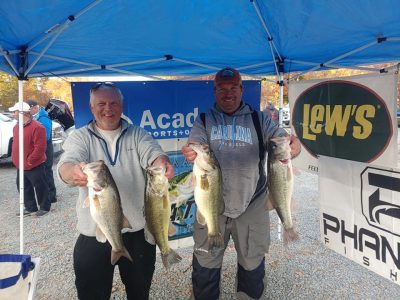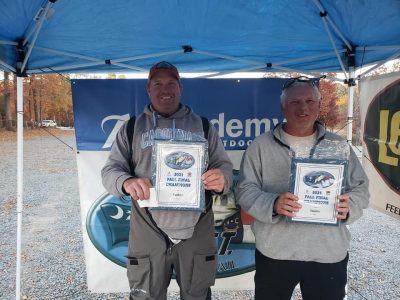 Hunter & Scott Harwood took 2nd with 5 bass weighing 21.79 lbs and weighed the 2nd BF at 6.53 lbs! They collected $1,990.00!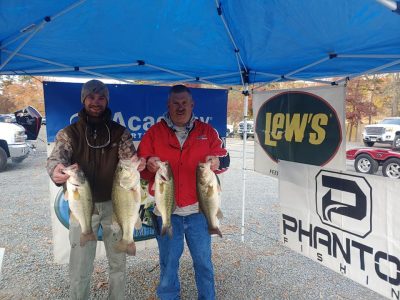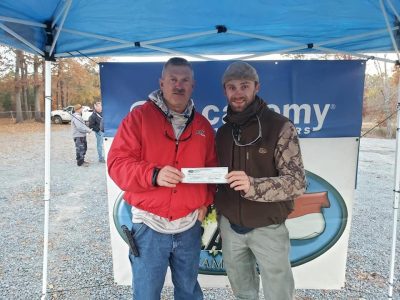 Ron Wolfarth & Shawn Knight finished 3rd with 20.90 lbs worth $1,185.00!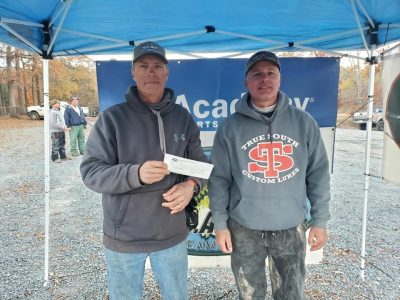 Ladd & Landon Whicker finished 4th with 20.42 lbs and weighed in the 1st BF at 7.99 lbs! They collected $880.00 plus a Lews Strike King $100 Gift Card!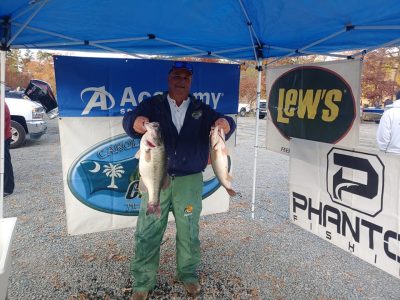 Ladd with his $100 Lews Strike King Gift Card!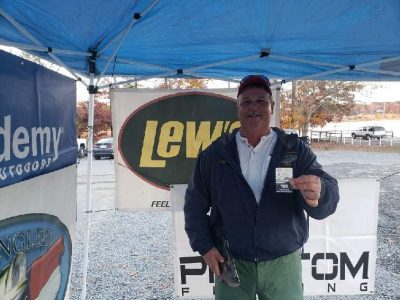 Check out these really nice BF Plaques made by Ultratech Tool and Machine!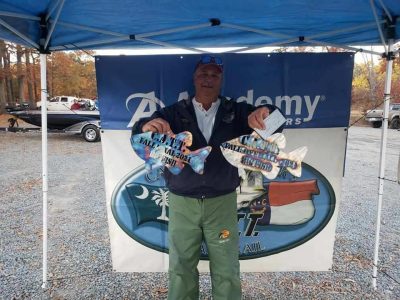 Rusty Melton & John Kistler with their Yadkin Fall Point Champ Plaques!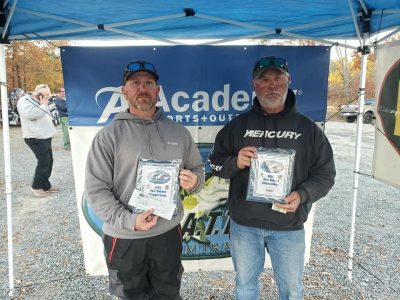 | | | | |
| --- | --- | --- | --- |
| Team | BF | Weight | Winnings |
| Thomas Ludwick – Tom File | 6.15 | 23.39 | $3,795.00 |
| Hunter Harwood – Scott Harwood | 6.53 | 21.79 | $1,990.00 |
| Ron Wolfarth – Shawn Knight | 6.27 | 20.90 | $1,185.00 |
| Ladd & Landon Whicker | 7.99 | 20.42 | $880.00 |
| RM Parker – C0rey Gibson | 0.00 | 18.78 | $500.00 |
| Jeremy Talbert – Tod Haynes | 5.38 | 18.20 | $300.00 |
| Kevin Chandler – Alan Griffin | 0.00 | 17.83 | $200.00 |
| John Kistler – Rusty Melton | 5.60 | 17.25 | $125.00 |
| Rodney Bell – Tommy Jones | 3.91 | 16.98 | |
| Robin Collins – Ronnie White | 0.00 | 16.66 | |
| Joel Ketchum – Sam Cole | 0.00 | 16.17 | |
| Jason Riggs – Steve Sink | 4.77 | 15.62 | |
| Chad Coley – Micah Speights | 0.00 | 15.51 | |
| Jason Barnes – Chad Poteat | 0.00 | 15.20 | |
| Ethan Cox – Cody Thompson | 0.00 | 14.73 | |
| Jason Thomas – Rodney Thomas | 0.00 | 14.48 | |
| Daniel Griffin – Josh Griffin | 5.78 | 14.35 | |
| Curt Lare – Devin Kennedy | 3.64 | 11.37 | |
| Randy Weddington – Ronnie Smith | 2.99 | 11.20 | |
| Bud Rattliff | 0.00 | 10.64 | |
| Christian Johnson | 0.00 | 10.41 | |
| Craig Gatewood | 0.00 | 10.06 | |
| Lance Isenhour | 6.27 | 9.74 | |
| Austin Garland – Mike Lawhon | 0.00 | 1.74 | |
| Zac Sibesli – Chris Sibesli | 0.00 | 1.54 | |
| Alan Thompson – Michael Coley | 0.00 | 0.00 | |
| Brandon Shaver – Brandon Gibson | 0.00 | 0.00 | |
| David Hunt – Darrell Crumbley | 0.00 | 0.00 | |
| Chris Brown – Wayne Ingram | 0.00 | 0.00 | |
| Keith Davis – Lynn Davis | 0.00 | 0.00 | |
| Justin Goodyear | 0.00 | 0.00 | |
| Shane Kennedy | 0.00 | 0.00 | |
| Scott Henley – Johnny Hunter | 0.00 | 0.00 | |
| Jack Vanderford | 0.00 | 0.00 | |
| Deric Briles – Dustin King | 0.00 | 0.00 | |
| Randy Bell – David Lloyd | 0.00 | 0.00 | |
| Mike Ray – Orlando Giles | 0.00 | 0.00 | |
| Jacob Bridges – Brady Wiesner | 0.00 | 0.00 | |
| Dusty Taylor – Colton Hawks | 0.00 | 0.00 | |
| Zack & Greg Gooch | 0.00 | 0.00 | |
| Byron Brush | 0.00 | 0.00 | |
| Total Entrys | | | $4,800.00 |
| Yadkin Fall Final Fund | | | $2,300.00 |
| Total Paid At Ramp | | | $8,975.00 |
| Total Paid Fall 2021 Yadkin | | | $23,720.00 |
| Grand Total Paid 2021 Yadkin | | | $42,485.00 |