This was our best year yet on the Yadkin River chain! in 2018 we paid back just over $26,000.00! In 2019 we surpassed that mark and paid back over $40,000.00 for the year! Thanks for fishing with us! Thanks to Michael Smith with the help of Marty Williams for running a great show! The 2020 Yadkin Spring Schedule is posted! April 25th we will host the Yadkin Phantom Invitational! 2020 is shaping up to be even bigger than 2019!
Thanks to all the fine people who helped with a great meal at the conclusion of the Yadkin Final! It was great! @phantomoutdoors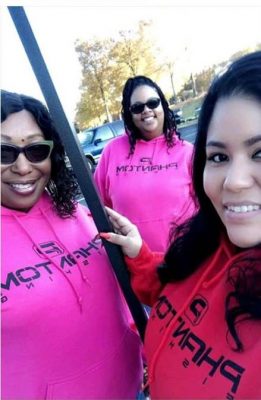 Tom File & Todd Hammond whacked em last weekend on High Rock taking 1st Place at the 2019 CATT Yadkin Fall Final! They weighed in 5 bass at 23.44 lbs with the 2nd BF at 7.10 lbs! They took home $4,044.00! Great job guys!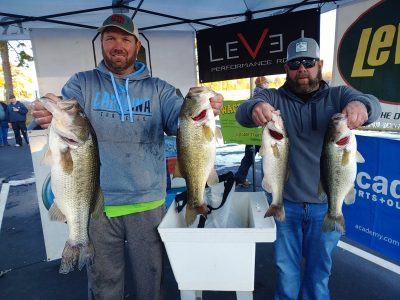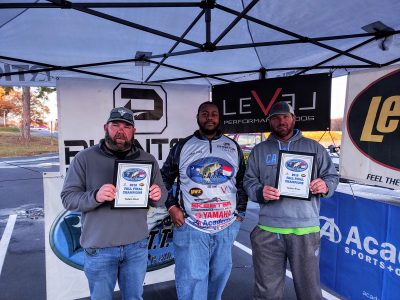 2nd went to Ronnie Smith & Randy Weddington with a limit weighing 20.36 lbs! They weighed in the the 1st BF at 7.23 lbs and took home a total of $2,031.00! They also received a Lews Baitcast Reel!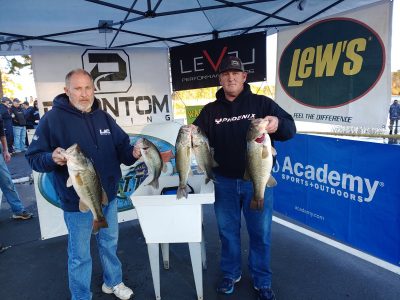 3rd went to Alan Griffin & Kevin Chandler with 15.82 lbs!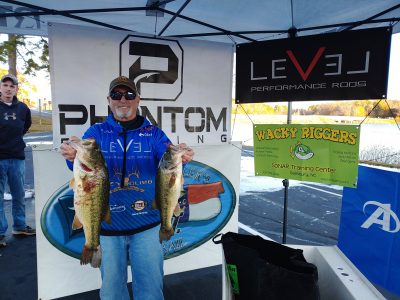 4th Place Brian Robbins & Steve Singleton with 15.42 lbs!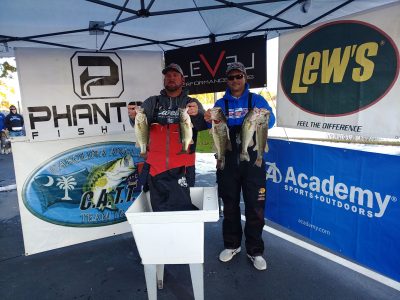 5th Samuel Thomas & David Wright 14.81 lbs!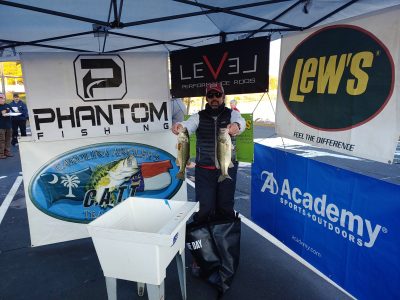 Check out the rest of the picture from this past weekend!
| | | | | |
| --- | --- | --- | --- | --- |
| | 37  Teams | BF | Weight | Winnings |
| 1 | Todd Hammond – Tom File | 7.10 | 23.44 | $4,044.00 |
| 2 | Randy Weddington – Ronnie Smith | 7.23 | 20.36 | $2,031.00 |
| 3 | Alan Griffin – Kevin Chandler | 5.76 | 15.82 | $955.00 |
| 4 | Steve Singleton – Brian Robbins | 0.00 | 15.42 | $400.00 |
| 5 | Samuel Thomas – David Wright | 0.00 | 14.81 | $200.00 |
| 6 | Calvin McCaskill – Derek Crumbley | 0.00 | 13.98 | $150.00 |
| 7 | Shane Floyd – Tony Garitta | 4.15 | 13.94 | $130.00 |
| 8 | Wayne Ingram – Chris Brown | 0.00 | 13.74 | |
| 9 | Steve Carlisle – Mike Morgan | 4.92 | 13.68 | |
| 10 | Ron Wolfarth – Shawn Knight | 4.76 | 13.65 | |
| 11 | Todd Haynes – Jeremy Talbert | 4.61 | 13.53 | |
| 12 | Kenny Seagle – Greg Deal | 5.96 | 13.14 | |
| 13 | Todd Shoaf – Gary Kline | 4.71 | 12.58 | |
| 14 | Jerry Bono – Marty Williams | 3.02 | 12.31 | |
| 15 | George Lambeth – Herby Young | 0.00 | 11.92 | |
| 16 | Matt Stanley – Jason Haithcock | 3.39 | 11.67 | |
| 17 | Terry James – Robbie Burr | 2.91 | 11.33 | |
| 18 | Eric Easter – Harold Pridgen | 5.76 | 11.26 | |
| 19 | Tm Skeen – Darrryl Crumbley | 0.00 | 10.06 | |
| 20 | Duke Dennision – Bobby Cline | 0.00 | 7.26 | |
| 21 | Phillip Hedrick – Lucas Hedrick | 0.00 | 0.00 | |
| 22 | Danny Nifong – Dale Surrett | 0.00 | 0.00 | |
| 23 | John Kistler – Rusty Melton | 0.00 | 0.00 | |
| 24 | Steve Sink – Jason Riggs | 0.00 | 0.00 | |
| 25 | Ladd & Landon Whicker | 0.00 | 0.00 | |
| 26 | Jerry Davis – Steve Summer | 0.00 | 0.00 | |
| 27 | Craig & Jimmy Fortson | 0.00 | 0.00 | |
| 28 | Chris Tucker – Brandon Shaver | 0.00 | 0.00 | |
| 29 | Rodney Bell – Tommy Jones | 0.00 | 0.00 | |
| 30 | Will & Barry Davis | 0.00 | 0.00 | |
| 31 | Scott Henley – Austin Wike | 0.00 | 0.00 | |
| 32 | Todd Barbee – Joe Swaim | 0.00 | 0.00 | |
| 33 | David Cheek | 0.00 | 0.00 | |
| 34 | Mark Cannon | 0.00 | 0.00 | |
| 35 | Todd Harris – Lance Isenhour | 0.00 | 0.00 | |
| 36 | Dwayne Hughes | 0.00 | 0.00 | |
| 37 | Jason Thomas – Rodney Thomas | 0.00 | 0.00 | |
| | Total Entrys | | | $4,200.00 |
| | BONUS $ | | | $1,550.00 |
| | Yadkin 2019 Fall Final Fund | | | $2,190.00 |
| | Total Paid At Ramp | | | $7,910.00 |
| | Total Paid 2019 Yadkin Fall | | | $23,490.00 |
| | Grand Total Paid 2019 Yadkin | | | $40.065.00 |