Next Yadkin CATT event is Sept 19 on High Rock, Tamarac Marina!
Another great crowd blasting off from Tamarac Marina with a total purse of $3,075.00 up for grabs! This was an $80 entry fee event and we picked up several new teams! The Yadkin Final is shaping up to be good one!
Jason Riggs & Steve Sink brought in the winning bag weighing up at 17.73 lbs! They collected $1,275.00!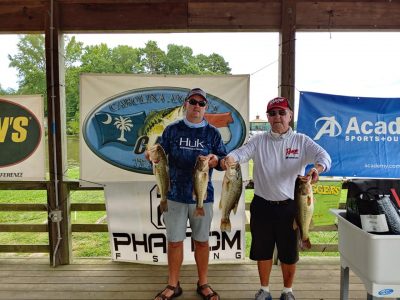 Chris Brown & Wayne Engram took 2nd with 5 bass weighing 17.43 lbs and weighed in the 2nd BF at 6.56 lbs! They earned $665.00!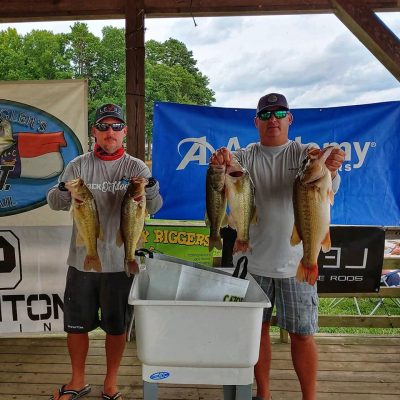 Alan Griffin & Kevin Chandler took 3rd with 17.27 lbs and brought in the 1st BF at 6.90 lbs for a total of $625.00!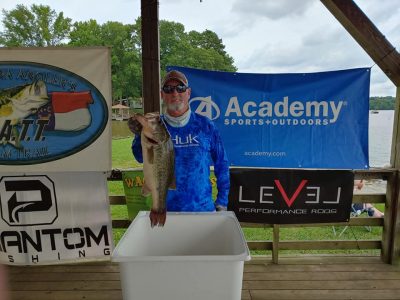 Mike Morgan & Steve Carlisle finished 4th with 15.74 lbs!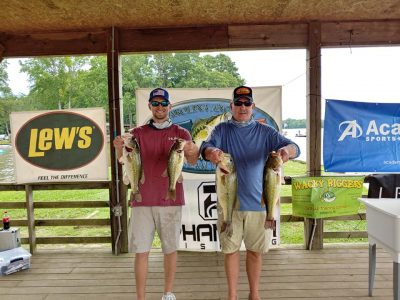 John Kistler & Rusty Melton 5th 15.01 lbs!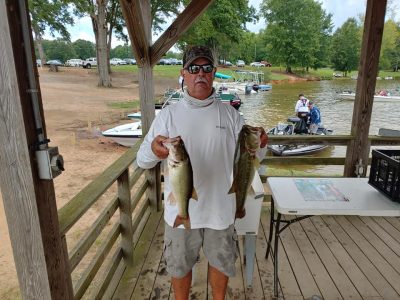 Matt Stanley 6th 14.84 lbs!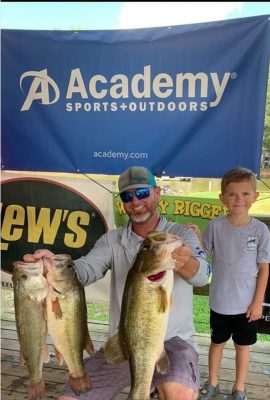 John Wagner & Bobby Bowers 7th  14.43 lbs!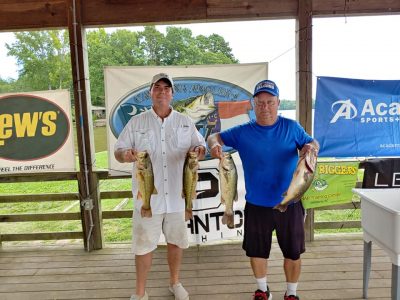 Ethan Fesperman & Tom File received the $50 Waggyriggers.com prize!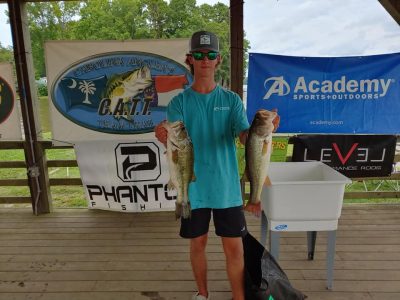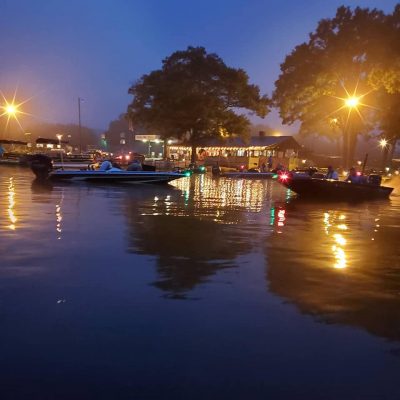 35 Teams
BF
Weight
Winnings
Points
Jason Riggs – Steve Sink
4.39
17.73
$1,275.00
110
Wayne Engram – Chris Brown
6.56
17.43
$665.00
109
Alan Griffin – Kevin Chandler

6.90

17.27
$625.00
108
Steve Carlisle – Mike Morgan
4.79
15.74
$200.00
107
John Kistler & Rusty Melton
4.03
15.01
$100.00
106
Matt Stanley
4.42
14.84
$110.00
105
John Wagner – Bobby Bowers
3.76
14.43
$100.00
104
Ethan Fesperman – Tom File
0.00
14.01
103
Brad Staley – Josh Stafford
0.00
13.79
102
Hunter Harwood – Michael Hess
0.00
13.56
101
Rodney Bell – Tommy Jones
0.00
11.60
100
Chris Murphy & Vince Murphy
4.14
11.56
99
David Lloyd – Daniel Lloyd
0.00
11.23
98
Chad Poteat – Jason Barnes
0.00
10.99
97
Austin Wike – Terry Wike
0.00
8.79
96
Tony Vernon & Scott Quinn
0.00
7.99
95
Jeremy Talbert – Todd Haynes
0.00
7.87
94
Michael Corley – Alan Thompson
3.15
4.64
93
Rich Quinn – Mike Bradley
3.94
3.94
92
Brandon Shaver & Chad Cook
0.00
3.36
91
Elliott White – Blake White
0.00
3.26
90
Rick Poplin – Maurice Freeze
0.00
0.00
89
David Cheek
0.00
0.00
89
Michael Speights – Chad Coley
0.00
0.00
89
Todd Hammond – Tom File
0.00
0.00
89
Mike Ray – Orlando Giles
0.00
0.00
89
Jerry Davis – Tony Tysinger
0.00
0.00
89
Scott Hinsley – Nick House
0.00
0.00
89
Randy Bell – Harrison Bell
0.00
0.00
89
Dakota Roberts – Dustin Holt
0.00
0.00
89
Duke Denison – Bobby Cline
0.00
0.00
89
Ladd Whicker – Landon Whicker
0.00
0.00
89
Joel Kecthum – Myles Stewart
0.00
0.00
89
Ron Wolfarth – Shawn Knight
0.00
0.00
89
Jack Vanderford – Lucas Hedrick
0.00
0.00
89
Total Entrys
$2,800.00
BONUS $
$800.00
Total Paid At Ramp
$3,075.00
Yadkin Spring 2020 Final Fund
$405.00
2020 CATT Championship Fund
$50.00
2020 Yadkin Spring Final Fund Total
$1,370.00
2020 CATT Championship Fund Total
$4,420.00