Guys we are planning a Phantom Invitational next Spring! Date will be announced soon! You must fish 1 CATT event from Spring/Fall 2019 or 2020 Spring season to be eligible to enter!
Click on the Phantom Logo to purchase some Phantom Gear! They also have some great hunting outdoor wear! Use PHANTOMCATT15 and receive 15% off your order at check out!

Randy Weddington & Ronnie Smith took 1st this past weekend with 5 b ass weighing 18.70 lbs! They took home $1,030.00!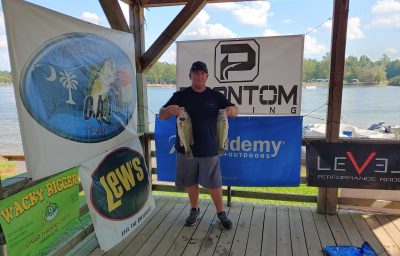 2nd went to Austin Wike & Scott Henley with 18.68 lbs!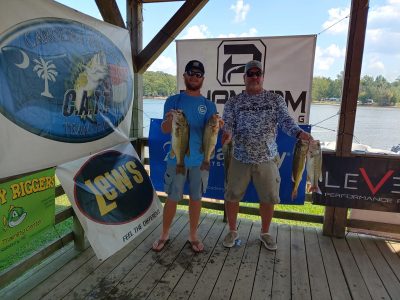 Mike Ray & Orlando Giles took 3rd! 18.66 lbs!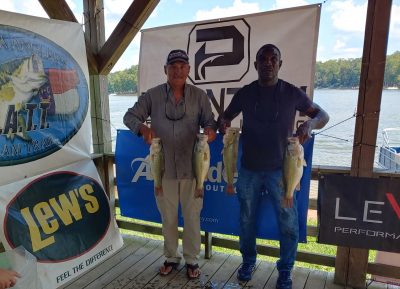 Todd Shoaf & Gary Cline 4th 18.11 lbs!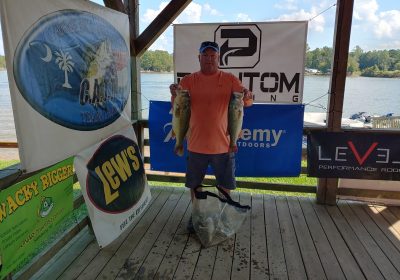 Bradley & Kevin Chandler 5th 17.50 lbs!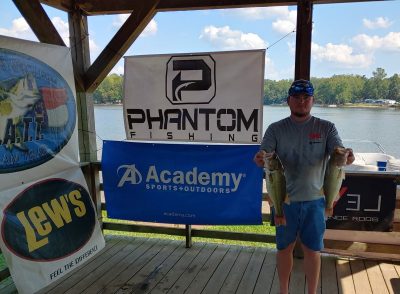 Wayne Ingram & Chris Brown finished 6th with 17.33 lbs!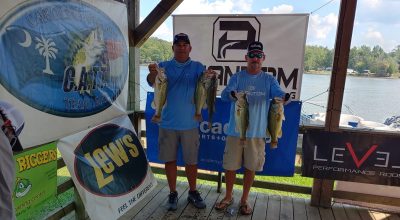 Jerry Bono & Marty Williams received a $50 award from Wackyriggers.com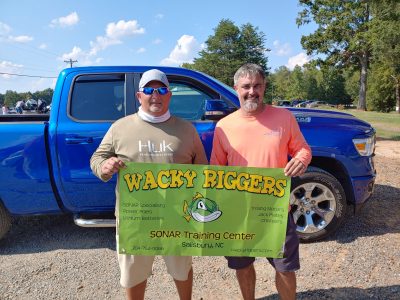 Terry James & Robbie Burr received an Academy Gift Card worth $25.00!

| | | | | |
| --- | --- | --- | --- | --- |
| | Big | Total | Total | |
|  30 Teams | Fish | Weight | Winnings | Points |
| Randy Weddington – Ronnie Smith | 0.00 | 18.70 | $1,030.00 | 110 |
| Scott Henley – Austin Wike | 5.41 | 18.68 | $563.00 | 109 |
| Orlando Giles & Mike Ray | 4.13 | 18.66 | $317.00 | 108 |
| Todd Shoaf – Gary Cline | 5.61 | 18.11 | $130.00 | 107 |
| Kevin Chandler – Bradley Chandler | 0.00 | 17.50 | $110.00 | 106 |
| Wayne Ingram & Chris Brown | 0.00 | 17.33 | $100.00 | 105 |
| Jerry Bono – Marty Williams | 3.92 | 17.17 | | 104 |
| Terry James – Robbie Burr | 0.00 | 17.06 | | 103 |
| Tod Haynes & Jermy Talbert | 6.43 | 17.05 | $90.00 | 102 |
| Ladd Whicker & Landon Whicker | 0.00 | 16.95 | | 101 |
| John Ritchie – Jimmy Fortson | 0.00 | 15.71 | | 100 |
| Jerry Davis & Tony Tysinger | 0.00 | 15.59 | | 99 |
| Phillip Hedrick & Lucas Hedrick | 6.14 | 15.08 | | 98 |
| Steve Carlisle & Mike Morgan | 0.00 | 14.92 | | 97 |
| Steve Sink – Chase Kurtz | 0.00 | 14.60 | | 96 |
| Kyle Whisnant & Anthony Lineberger | 0.00 | 13.54 | | 95 |
| Doug Young & Robert Young | 0.00 | 13.17 | | 94 |
| Dwayne Hughes & Stan Gobbel | 0.00 | 13.16 | | 93 |
| Matt Stanley | 3.20 | 13.00 | | 92 |
| Robbie Walser | 0.00 | 11.36 | | 91 |
| Duke Dennison – Bobby Cline | 6.85 | 11.33 | $210.00 | 90 |
| Tim Skeen & Darryl Crumbly | 0.00 | 9.90 | | 89 |
| Derek Tolley | 0.00 | 0.00 | | 88 |
| Rodney Adams – Jeff Faircloth | 0.00 | 0.00 | | 88 |
| Eric Easter & Harold Pridgen | 0.00 | 0.00 | | 88 |
| Todd Harris & Lance Isenhour | 0.00 | 0.00 | | 88 |
| Robert Mixon – Rodney Lambert | 0.00 | 0.00 | | 88 |
| John Kistler & Rusty Melton | 0.00 | 0.00 | | 88 |
| Roy Barrow – April Barrow | 0.00 | 0.00 | | 88 |
| Greg Deal – Kenny Seagle | 0.00 | 0.00 | | 88 |
| Total Entrys | | | $2,400.00 | |
| BONUS $ | | | $675.00 | |
| Total Paid At Ramp | | | $2,550.00 | |
| 2020 CATT Championship/Phantom Fund | | | $445.00 | |
| 2019 Yadkin Fall Final Fund | | | $50.00 | |
| 2019 Yadkin Fall Final Fund Total | | | $890.00 | |
| 2020 CATT Championship/Phantom Fund Total | | | $285.00 | |