Next up is the 2029 Yadkin Fall Final on High Rock November 24th! A Team had to enter 2 Yadkin Fall Qualifiers to be eligible to enter the Yadkin Fall Final!
We had a tie in the Yadkin Points! Kevin Chandler & Allen Griffin – Chris Brown & Wayne Ingram! Both teams take home $250.00!
Dale Surratt & Danny Nifong win at High Rock with 19.99 lbs!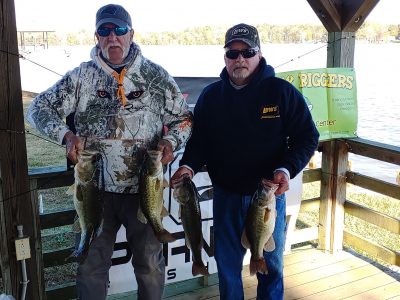 Ron Wolfarth & Shawn Knight finished 2nd with 18.34 lbs!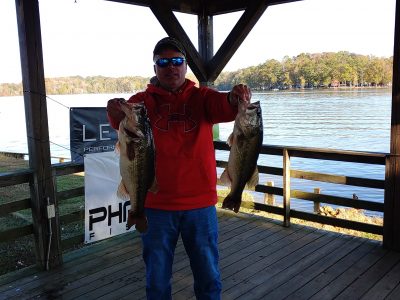 Ronnie Smith & Randy Weddington 3rd with 17.78 lbs!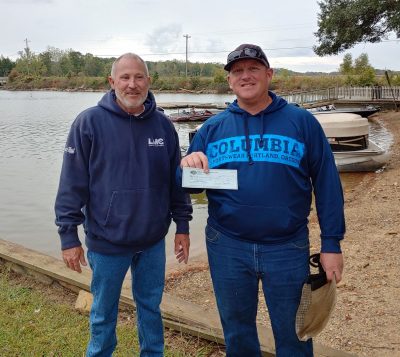 Chris Brown & Wayne Ingram 4th with 15.88 lbs!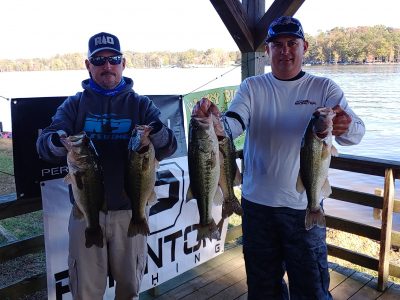 Todd Shoaf & Gary Klein 5th 15.63 lbs!
Kevin Chandler & Alan Griffin earned $50 from Wackyriggers.com!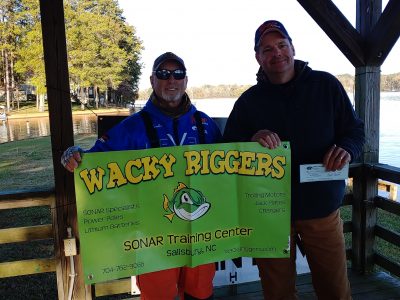 26 Teams
BF
Weight
Winnings
Points
Danny Nifong – Dale Surratt
6.43
19.99
$978.00
110
Ron Wolfarth & Shawn Knight
6.47
18.34
$662.00
109
Randy Weddington & Ronnie Smith
0.00
17.78
$210.00
108
Wayner Ingram & Chris Brown
0.00
15.88
$110.00
107
Todd Shoaf – Gary Klein
0.00
15.63
$100.00
106
Kevin Chandler – Alan Griffin
0.00
15.46
105
Chris Tucker – Brandon Shaver
0.00
14.86
104
Steve Sink – Jason Riggs
0.00
13.93
103
Samuel Thomas – David Wright
0.00
13.84
102
Lance Isenhour – Todd Harris
0.00
12.52
101
George Lambeth – Herby Young
0.00
12.43
100
Todd Barbie – Joe Swain
5.70
11.84
99
Mike Morgan – Steve Carlisle
4.79
10.71
98
Shane Floyd – Tony Garitta
3.57
10.14
97
Tod Haynes – Jeremy Talbert
4.70
10.09
96
Steve Singleton & Brian Robbins
0.00
8.96
95
Mike Ray & Orlando Giles
0.00
5.87
94
Jay Motely – TJ Henley
0.00
4.15
93
Tim Royal
0.00
3.16
92
Ladd & Landon Wicker
0.00
0.00
91
Derek Crumbley – Derek Crumbley
0.00
0.00
91
Mark Cannon – Nick Schueman
0.00
0.00
91
Jimmy Fortson – Craig Hamilton
0.00
0.00
91
Tony Brewer – Scott Faulkner
0.00
0.00
91
Barry Davis – Will Davis
0.00
0.00
91
Dusty Taylor – Nick Williams
0.00
0.00
91
Total Entrys
$2,080.00
BONUS $
$500.00
Total Paid At Ramp
$2,060.00
2019 Yadkin Fall Final Fund
$440.00
2020 CATT Championship/Phantom Fund
$50.00
2019 Yadkin Fall Final Fund Total
$2,190.00
2020 CATT Championship/Phantom Total
$1,630.00