The Yadkin Final is all we have left and that's December 1st! This has been a very good year on the Yadkin! Spring schedule will be up soon!
USE PHANTOMCATT15 AND GET 15% OFF YOUR NEXT PURCHASE OF PHANTOM GEAR!   
Jeremy Talbert & Matt Talbert weighed in a fat bag of High rock bass at 2.21 lbs to take the win!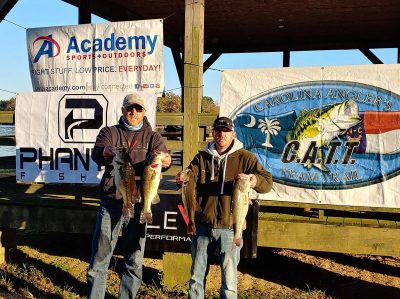 Roy Barrow & Scott Henley took 2nd with 15.28 lbs!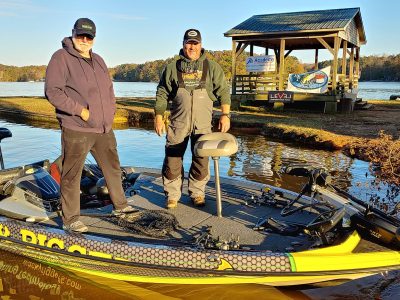 BF went to Marty Williams & Jerry Bono plus a $50 Gift Card from Wackyriggers.com!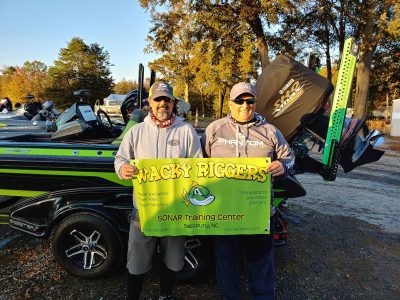 | | | | | |
| --- | --- | --- | --- | --- |
| | Big | Total | Total | |
| 11 Teams | Fish | Weight | Winnings | Points |
| Dean Talbert – Jeremy Talbert | 5.56 | 22.21 | $528.00 | 110 |
| Roy Barrow – Scott Henley | 5.26 | 15.28 | $225.00 | 109 |
| Marty Williams – Jerry Bono | 6.95 | 14.60 | $127.00 | 108 |
| Ladd Whicker – Landon Whicker | 4.79 | 12.84 | | 107 |
| Steve Sink – Tony Foster | 0.00 | 12.65 | | 106 |
| Phillip Hedrick – Lucas Hedrick | 0.00 | 12.12 | | 105 |
| RM Parker – Corey Gibson | 0.00 | 11.31 | | 104 |
| Anthony Brooks -Brad Smith | 0.00 | 11.17 | | 103 |
| Chris Brown – Wayne Ingram | 0.00 | 9.45 | | 102 |
| Wayne File | 0.00 | 0.00 | | 101 |
| Mike Ray – Orlando Giles | 0.00 | 0.00 | | 101 |
| Total Entrys | | | $880.00 | |
| BONUS $ | | | $220.00 | |
| Total Paid At Ramp | | | $880.00 | |
| Yadkin 2018 Fall Final Fund | | | $245.00 | |
| 2019 CATT Championship Fund | | | $25.00 | |
| 2018 Yadkin Fall Final Fund Total | | | $1,845.00 | |
| 2019  CATT Championship Fund Total | | | $2,090.00 | |