Get your Phantom Apparel at a discount! Use PHANTOMCATT15 and receive 15% off your next order!
Click on the Phantom logo to get started!

Next Yadkin Fall CATT is November 11th at Tamarac Marina!
Remember guys we hand out $50 to the team 1 place out of the money at each Yadkin Fall CATT! Sponsored by Wacky Riggers!
Steve Sink & Tony Foster weighed in 16.15 lbs and the 1st BF at 6.46 lbs taking 1st Place and $986.00! Great job guys!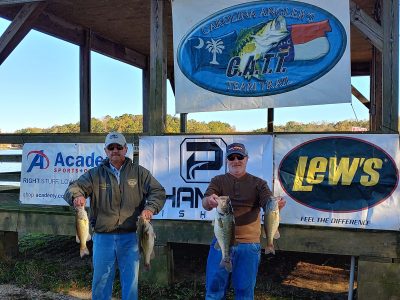 2nd went to Lucas & Phillip Hedrick with 13.41 lbs worth $400.00!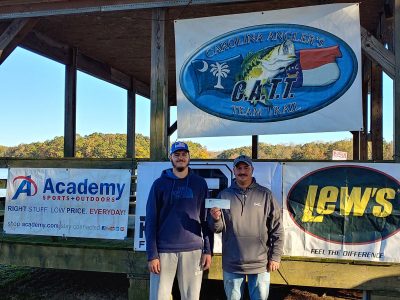 Mack Lowe & Robbie Walser 3rd with 12.29 lbs!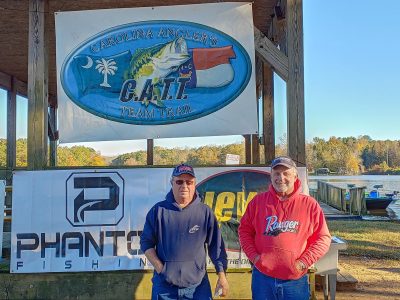 Brandin Wrisley & Greg Hamby 4th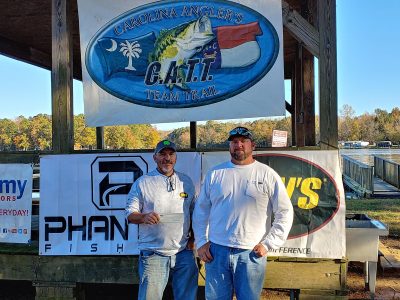 Hunter Hamby & William Ford 2nd BF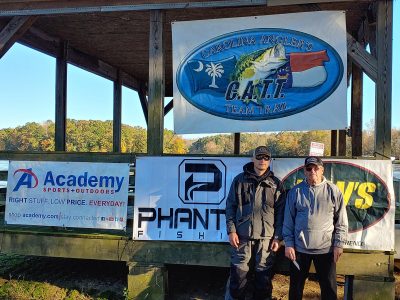 RM Parker & Cory Gibson received $50 from Wacky Riggers!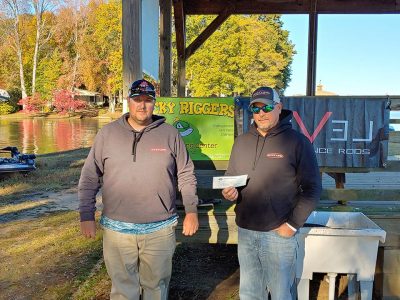 Big
Total
Total
23 Teams
Fish
Weight
Winnings
Points
Steve Sink – Tony Foster

6.46

16.15
$986.00
110
Phillip Hedrick – Lucas Hedrick
3.80
13.41
$400.00
109
Robbie Walser – Mack Lowe
4.13
12.29
$260.00
108
Brandin Wrisley – Greg Hamby
0.00
11.71
$120.00
107
RM Parker – Cory Gibson
3.65
10.17
106
Nathan McGeathy – Eric Vangloff
2.89
8.71
105
Marty Williams
3.52
8.71
104
Noah Beck – Ben Renas
0.00
7.64
103
Hunter Hamby – William Ford

4.71

6.99
$69.00
102
Warren Ray
0.00
4.35
101
Dean Talbert – Jeremy Talbert
0.00
3.71
100
Mike Ray – Orlando Giles
0.00
0.00
99
Greg Hamby – Brian Robbins
0.00
0.00
99
Roy Barrow – Scott Henley
0.00
0.00
99
Peanut – Tom File
0.00
0.00
99
John Lancaster – Thomas Carroll
0.00
0.00
99
Wayne Ingram
0.00
0.00
99
Keith Earhart – Scott Henderson
0.00
0.00
99
Jeff Mcquiage
0.00
0.00
99
Randy Weddington – Ronnie Smith
0.00
0.00
99
Maurice Freeze – Rick Poplin
0.00
0.00
99
Joel Ketchum – Mike Stewart
0.00
0.00
99
Tony Stafford – Josh Stafford
0.00
0.00
99
Wayne File
0.00
0.00
99
Total Entrys
$1,840.00
BONUS $
$460.00
Total Paid At Ramp
$1,815.00
Yadkin 2018 Fall Final Fund
$415.00
2019 CATT Championship Fund
$50.00
2018 Yadkin Fall Final Fund Total
$1,600.00
2019  CATT Championship Fund Total
$1,985.00