Next Cooper River Fall CATT is Oct 13th at Tamarac Marina on High Rock!
Make up Qualifier will be held Sunday Oct 14th at Tamarac Marina on High Rock!
Get your Phantom Apparel at a discount! Use PHANTOMCATT15 and receive 15% off your next order!
Click on the Phantom logo to get started!

Todd Haynes & Jeremy Talbert take 1st Place with 21.28 lbs and weigh the BF at 7.19 lbs!

Chis Brown & Wayne Ingram 2nd with 19.86 lbs!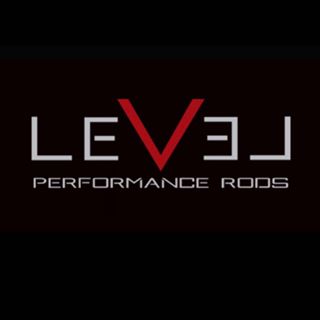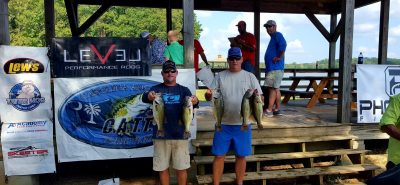 Rodney Lambert & Robert Mixon 3rd with 19.01 lbs!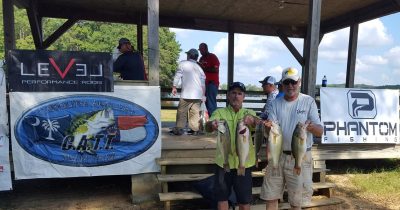 Cole File & Bradley Chandler earned a $50 Sponsor Prize from Wacky Riggers!
| | | | | |
| --- | --- | --- | --- | --- |
| 24 Teams | BF | WT | $$ | PTS |
| Todd Haynes — Jeremy Talbert  1st BF | 7.19 | 21.28 | $958.00 | 110 |
| Chris Brown – Wayne Ingram | 4.74 | 19.86 | $400.00 | 109 |
| Robert Mixon – Robert Lambert | 4.51 | 19.01 | $260.00 | 108 |
| Randy Weddington – Ronnie Smith | 5.96 | 17.82 | $120.00 | 107 |
| Bradley Chandler – Cole File | 5.81 | 16.49 | $50.00 | 106 |
| Jerry Bono – Marty Williams | 5.47 | 16.15 | | 105 |
| James Blankenship – Walker Blankinship | 4.74 | 15.99 | | 104 |
| Phillip Hedrick – Lucas Hedrick | 3.69 | 15.80 | | 103 |
| Steve Sink – Tony Foster | 0.00 | 13.78 | | 102 |
| Mike Ray – Orlando Giles | 0.00 | 9.26 | | 101 |
| Steve Gawthrop – Kenneth Martin | 0.00 | 9.11 | | 100 |
| Barry Davis – Robbie Burr | 0.00 | 9.07 | | 99 |
| Ladd & Landon Wicker | 3.75 | 8.16 | | 98 |
| Myles Stewart   2nd BF | 6.05 | 7.80 | $72.00 | 97 |
| William Ford – Hunter Hamby | 0.00 | 0.00 | | 96 |
| Timmy Tubbs | 0.00 | 0.00 | | 95 |
| Roy Barrow – Scott Henley | 0.00 | 0.00 | | 94 |
| Nathan McGeathy – Kristina McGeathy | 0.00 | 0.00 | | 93 |
| John Lancaster – Thomas Carroll | 0.00 | 0.00 | | 92 |
| Greg Hemby – Brandon Wrisley | 0.00 | 0.00 | | 91 |
| George Lauster | 0.00 | 0.00 | | 90 |
| Duke Denison – Bobbie Denison | 0.00 | 0.00 | | 90 |
| Derek Tolley | 0.00 | 0.00 | | 90 |
| Anthony Brooks – Brad Smith | 0.00 | 0.00 | | 90 |
| Total Entrys | | | $1,920.00 | |
| BONUS $ | | | $360.00 | |
| Total Paid At Ramp | | | $1,860.00 | |
| Yadkin 2018 Fall Final Fund | | | $460.00 | |
| 2019 CATT Championship Fund | | | $50.00 | |
| 2018 Yadkin Fall Final Fund Total | | | $910.00 | |
| 2019  CATT Championship Fund Total | | | $1,290.00 | |