Todd Haynes & Jeremy Talbert weighed in 5 bass at 21.44 lbs taking 1st Place and the 1st BONUS $! They collected a total of $2,850.00!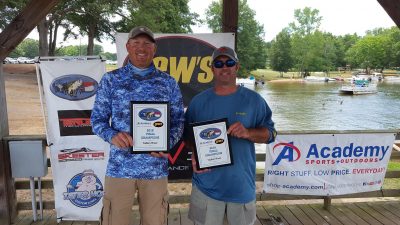 2nd went to Terry Tysinger & Jerry Davis 20.90 lbs!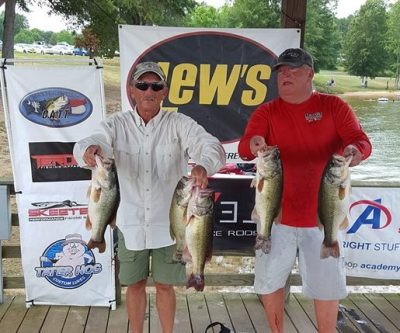 3rd Steve Sink & Tony Foster   20.43 lbs  1st BF 7.23 lbs!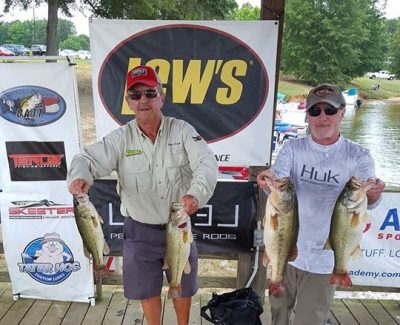 We awarded a couple of Academy Sports Gift Cards!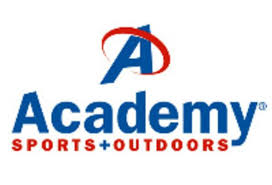 Tony Foster & Steve Sink received a Lews mach Speed Spool Baitcast Reel!
Landon & Ladd Whicker received a Lews Mach Speed Stick!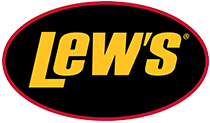 | | | | | |
| --- | --- | --- | --- | --- |
| Yadkin High Rock  Fall Final June 23, 2018 | | | | |
| | | | | |
| 26 Teams | Big Fish | Weight | Winnings | |
| Todd Haynes – Jeremy Talbert   1st BONUS $ | 5.65 | 21.44 | $2,850.00 | |
| Jerry Davis – Tony Tysinger    2nd BONUS $ | 4.96 | 20.90 | $1,200.00 | |
| Steve Sink – Tony Foster     1st BF | 7.23 | 20.43 | $775.00 | |
| Ladd Whicker – Landon Whicker   2nd BF | 6.21 | 18.19 | $475.00 | |
| Danny Nifong – Steve Summer | 4.80 | 16.19 | $230.00 | |
| Mike Ray – Orlando Giles | 4.16 | 15.94 | | |
| Michael Kinard – Tony Lambert | 4.95 | 15.91 | | |
| Chris Albright – Jarrett Albright | 4.67 | 15.01 | | |
| Doug Young – Thomas Simmerson | 4.64 | 14.77 | | |
| Terry Brooks – Jason Freddie | 5.29 | 14.50 | | |
| Phillip Hedrick – Jack Vanderford | 3.50 | 14.03 | | |
| Robin Collins – Ronnie White | 4.54 | 13.74 | | |
| Butch Drew – Dan Funderburke | 0.00 | 13.06 | | |
| Scott Henley – Robert Mixon | 3.94 | 12.59 | | |
| John Ritchie – Bryant Gobble | 3.61 | 12.36 | | |
| Duke Denison | 4.60 | 12.34 | | |
| Shane Kennedy – Devin Kennedy | 0.00 | 7.01 | | |
| Dakata Roberts – Carl Myers | 0.00 | 0.00 | | |
| Marty Williams | 0.00 | 0.00 | | |
| Michael Cribb | 0.00 | 0.00 | | |
| Terry Trivette – Derek Tolley | 0.00 | 0.00 | | |
| Mack Lowe – Robbie Walser | 0.00 | 0.00 | | |
| Mike Clark – Chris Anderson | 0.00 | 0.00 | | |
| Scott Faulkner – Toney Brewer | 0.00 | 0.00 | | |
| Randy Weddington – Ronnie Smith | 0.00 | 0.00 | | |
| Chris Brown | 0.00 | 0.00 | | |
| Total Entrys | | | $3,000.00 | |
| BONUS $ | | | $550.00 | |
| Yadkin Fall Final Fund | | | $2,185.00 | |
| Total Paid At Ramp | | | $4,980.00 | |
| Grand Total Paid 2018 Spring Yadkin | | | $14,935.00 | |