Next up on the Savannah River CATT schedule is December 19th at Stokes Bluff!
The Savannah River was flooding so we moved this one to the Ogeechee River and it looks the fish were waiting! Victor Belagorska weighed in 5 bass at 13.85 lbs to take the win! He also weighed in the 2nd BF at 6.06 lbs!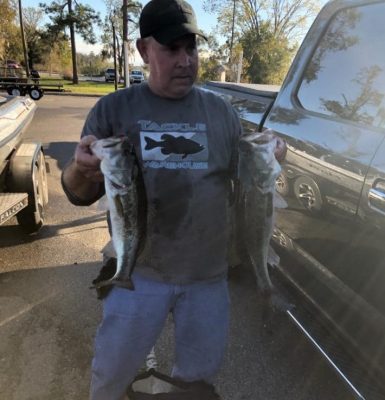 Tim Roundtree & Al Pittman finished 2nd with 13.64 lbs and weighed in the 1st BF at 6.13 lbs!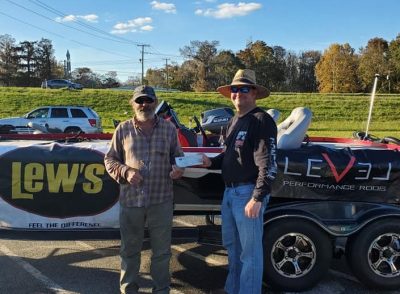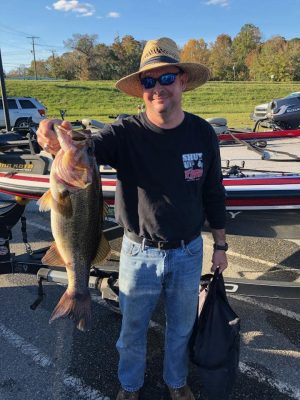 Randall Reynolds/Jason Tatoya claimed 3rd with 10.49 lbs!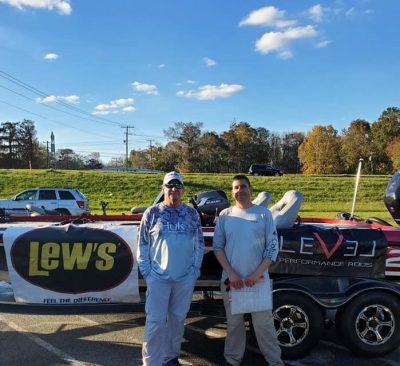 | | | | | |
| --- | --- | --- | --- | --- |
| 15 Teams | BF | Weight | Winnings | Points |
| Voctor Belagorska | 6.06 | 13.85 | $845.00 | 110 |
| Tim Roundtree/Al Pittman | 6.13 | 13.64 | $305.00 | 109 |
| Randall Reynolds/Jason Tatoya | 0.00 | 10.49 | $80.00 | 108 |
| Wesley Mullins/Matt Cantrell | 0.00 | 9.91 | | 107 |
| Colby Blanchard/Travis Lamb | 0.00 | 9.24 | | 106 |
| Ronald Welch | 0.00 | 8.71 | | 105 |
| Corey Rewis/Patrick Findley | 0.00 | 8.30 | | 104 |
| Anthony Joyner/Barry Conley | 0.00 | 8.28 | | 103 |
| David English/Robert Wood (Sub) | 0.00 | 7.75 | | 102 |
| Rocky Mullis/Jeff Mullis | 0.00 | 7.41 | | 101 |
| Joseph Toth | 0.00 | 7.16 | | 100 |
| Ken Daniels/Barry Durden (Sub) | 0.00 | 4.99 | | 99 |
| Tyrone Gadson/Matt Laskey | 0.00 | 4.56 | | 98 |
| Frank Ackerman/Jamie Rushing | 0.00 | 4.49 | | 97 |
| Barry Descaro | 0.00 | 0.00 | | 96 |
| Total Entrys | | | $1,200.00 | |
| BONUS $ | | | $350.00 | |
| Total Paid At Ramp | | | $1,230.00 | |
| Savannah River 2020 Winter Final Fund | | | $230.00 | |
| 2021 CATT Championship Fund | | | $30.00 | |
| 2020 Savannah River Winter Final Fund | | | $375.00 | |
| 2021 CATT Championship Fund Total | | | $155.00 | |