Next Lake Wateree Open is Feb 15th at Lake Wateree! As of new we probably will still be at Colonel Creek until March 1st!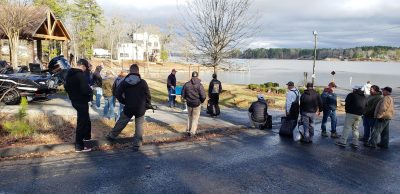 Jeff & Jacob Norris win with 18.98 lbs!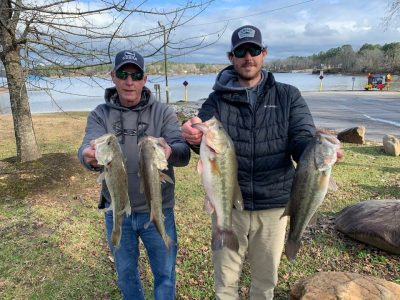 2nd went to Jeffrey Furr  & Chad Gainey with 17.20 lbs!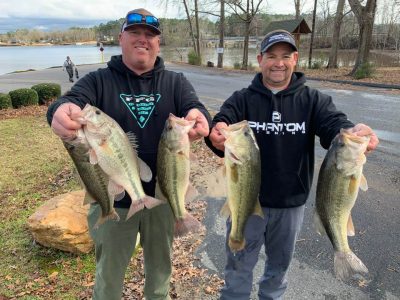 3rd place was Steve Phillips & Jason Bateman with 12.99 lbs!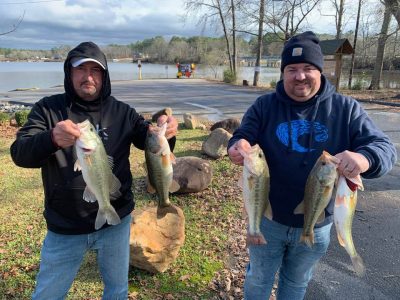 Craig Haven & Tim Haven 4th 12.92 lbs!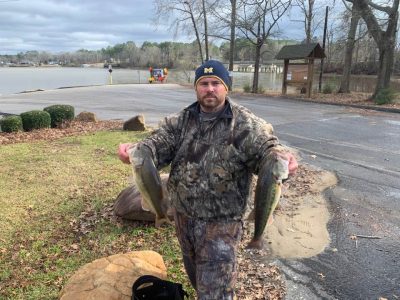 Alan & Tanner Fletcher 5th 12.74 lbs!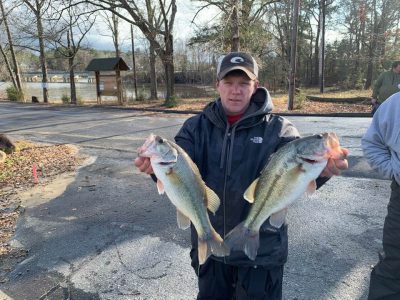 A lake Wateree nice un!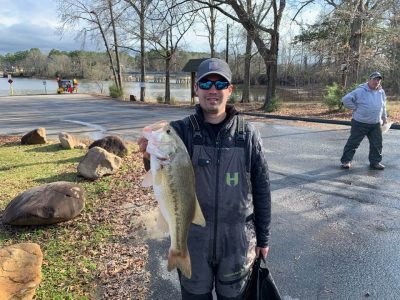 | | | | | |
| --- | --- | --- | --- | --- |
| | Big | Total | Total | |
| 15 Teams | Fish | Weight | Winnings | Points |
| Jacob Norris -Jeff Norris | 4.96 | 18.98 | $923.00 | 110 |
| Chad Gainey – Jeffrey Furr | 4.67 | 17.20 | $230.00 | 109 |
| Jason Bateman – Steve Phillips | 0.00 | 12.99 | $100.00 | 108 |
| Craig Haven – Tim Haven | 3.36 | 12.92 | | 107 |
| Alan Fletcher – Tanner Fletcher ** | 3.50 | 12.74 | | 106 |
| Jared Upchurch – Jason Byrd | 4.19 | 10.91 | | 105 |
| Barry Brown – Stevie Walker | 3.40 | 10.31 | | 104 |
| Garrett Brown – Joseph King | 2.61 | 10.08 | | 103 |
| Scott Floyd – Greg Corvin | 3.37 | 9.48 | | 102 |
| Sam Dowey – Tommy Moak | 0.00 | 9.28 | | 101 |
| Shane Cantley – Michael Richardson | 3.19 | 8.64 | | 100 |
| Brad Petway – Brett Collins | 0.00 | 8.13 | | 99 |
| Kevin Malone – Cameron Malone | 4.15 | 7.73 | | 98 |
| Scott Williams – Robbie English | 0.00 | 4.26 | | 97 |
| Jerry Freezon | 0.00 | 0.00 | | 96 |
| 2020 Wateree Open Final Fund | | | | |
| 2020 Wateree Open Final Fund Total | | | | |
| 2020 Wateree Open Point Fund | | | | |
| **2019 Point Winners Free Entry | | | | |
| 2020 Pt Winners Receive Free Entry 2021 | | | | |
| Teams 2-6 In Points Receive $$ | | | | |