** A team must fish 6 tournaments to qualify for the Wateree Open Final. A team that fishes 10 tournaments will receive FREE entry fee into the Opens Final! The team that finishes first in points in 2018 will fish the entire 2019 Wateree Open Schedule for FREE! There will be cash prizes for 2nd thru 6th in the point standings as well.
Next Wateree Open is Sept 15th!
Randy Weddington & Ronnie Smith took the win this past Saturday at Clearwater Cove with 5 bass weighing up at 17.17 lbs!
Stevie Walker & Barry Brown finished 2nd with a limit weighing 16.19 lbs and they weighed in the 2nd BF at 4.37 lbs!
Craig & Tim Haven were 3rd with 16.14 lbs!
Donald Hinson & Jacob Norris brought in the 1st BF at 4.62 lbs! They will receive a $25 Gift Certificate from Southern Plastics! Visit them on Facebook!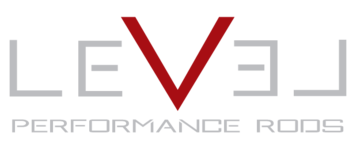 | | | | | |
| --- | --- | --- | --- | --- |
| 18 Teams | Big | Total | Total | |
| Team | Fish | Weight | Winnings | Points |
| Randy Weddington – Ronnie Smith   BONUS $ | 4.14 | 17.17 | $880.00 | 110 |
| Stevie Walker – Barry Brown   2nd BF | 4.37 | 16.19 | $331.00 | 109 |
| Craig Haven – Tim Haven | 3.84 | 16.14 | $130.00 | 108 |
| Donald Hinson – Jacob Norris  1st BF | 4.62 | 15.99 | $119.00 | 107 |
| Walt Almond – Chad Rabon | 3.62 | 15.86 | | 106 |
| Chad Gainey – Jeffrey Furr | 3.07 | 13.83 | | 105 |
| Steve Phillips – Jason Bateman | 3.61 | 11.27 | | 104 |
| David F Canupp – David L Canupp | 2.59 | 10.35 | | 103 |
| Brad Petway – Brett Collins ** | 3.34 | 8.76 | | 102 |
| Mike Byrd – Clint Byrd | 2.25 | 8.73 | | 101 |
| Jerry Freezon – Kareem White | 2.25 | 7.50 | | 100 |
| Todd Ledford – Matt Humphries | 1.96 | 1.96 | | 99 |
| Lewis Thompson – Mark Holman | 0.00 | 0.00 | | 98 |
| Shane Cantley – Michael Richardson | 0.00 | 0.00 | | 98 |
| Jason McCoy – Buddy Hartis | 0.00 | 0.00 | | 98 |
| Ed Mathews | 0.00 | 0.00 | | 98 |
| Greg Corvin – Scott Floyd | 0.00 | 0.00 | | 98 |
| Chris Crawford | 0.00 | 0.00 | | 98 |
| 2018 Wateree Open Final Fund | | | $410.00 | |
| 2018 Wateree Open Final Fund Total | | | $3,020.00 | |
| 2018 Wateree Open Point Fund  | | | $1,250.00 | |
| **2017 Point Winners Free Entry | | | | |
| 2018 Point Winners Fish 2019 Opens FREE! | | | | |
| Teams 2-6 In Points Receive $$ | | | | |