Next up is the last Fall Kerr Qualifier out of Occoneechee Park 8 am to 4 pm. Entry is $80 or $90 at the ramp!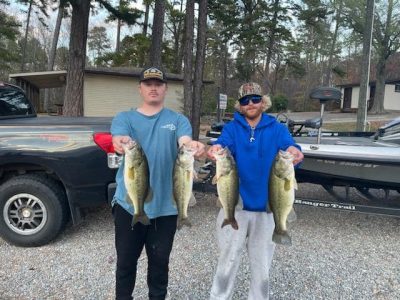 Zach Smith & Alden Patterson brought in 5 bass weighing up at 14.54 lbs good enough for the Win and $2,020.00!
Tyler Trent & Ricky Trent claimed 2nd with 13.14 lbs and collected $1,180.00!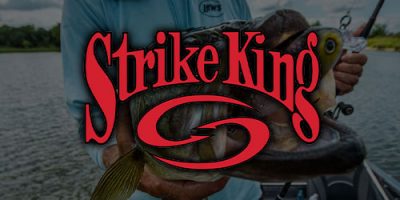 | | | | | |
| --- | --- | --- | --- | --- |
| Team | BF | Weight | Winnings | Points |
| Alden Patterson – Zach Smith | 0.00 | 14.54 | $2,020.00 | 110 |
| Tyler Trent – Ricky Trent | 0.00 | 13.14 | $1,180.00 | 109 |
| Charlie Reed – Dennie Gilbert | 4.47 | 12.46 | $831.00 | 108 |
| Dennis Reedy – Tommy Marrow | 0.00 | 12.15 | $275.00 | 107 |
| Tony Tombs – Bryan Calloway | 2.71 | 11.75 | $200.00 | 106 |
| Rodney Sorrell – Steven Griggs | 3.86 | 11.51 | $244.00 | 105 |
| Gray Williams – Derrick Currin | 0.00 | 11.39 | | 104 |
| Robbie Kennon – Ross Kennon | 0.00 | 11.16 | | 103 |
| Phillip Smith – Lonnie Whitfield | 0.00 | 10.89 | | 102 |
| Mike Connelly – Jeff Taylor | 0.00 | 10.84 | | 101 |
| Brandon Pritchett – Derek Hudson | 0.00 | 10.68 | | 100 |
| Randy Waterman – Donnie Avant | 0.00 | 9.72 | | 99 |
| Roger Dolan – Roger Dolan Jr | 2.81 | 9.15 | | 98 |
| Dean Dalton – Michael Bradley | 0.00 | 9.14 | | 97 |
| Tim Grein – Richard Cooper | 0.00 | 9.08 | | 96 |
| Chuck Morton – Mike Riggs | 0.00 | 9.05 | | 95 |
| Tyler Calloway – Ben Dalton | 0.00 | 8.86 | | 94 |
| Durwood Daniels – Tim Wiltfong | 0.00 | 8.69 | | 93 |
| Roger Rhoxdes – Jake Lewis | 0.00 | 8.68 | | 92 |
| Russell Rigsbee – Shane Robbins | 0.00 | 8.64 | | 91 |
| Michael Dikun- Jenny Li | 0.00 | 5.64 | | 90 |
| Kris Goin – Jason Tisnley | 0.00 | 1.55 | | 89 |
| Wesley Harris – Travis Garrett | 0.00 | 0.00 | | 79 |
| Scott Moser – Brian Clark | 0.00 | 0.00 | | 79 |
| Kurt Poythress – Steve Loper | 0.00 | 0.00 | | 79 |
| Doug Stallings – Billy Darr | 0.00 | 0.00 | | 79 |
| Kenny Wilson – Lycia Niethammer | 0.00 | 0.00 | | 79 |
| Francis Draper | 0.00 | 0.00 | | 79 |
| Bobby Hinds – David Cole | 0.00 | 0.00 | | 79 |
| Joseph Sharpe – Glenn Eskin | 0.00 | 0.00 | | 79 |
| Tom Wilkerson – Brandon Kurtis | 0.00 | 0.00 | | 79 |
| Brain Contrell – Elvis Jones | 0.00 | 0.00 | | 79 |
| Brandon Gray – Robert Perkins | 0.00 | 0.00 | | 79 |
| Total Entrys | | | $3,960.00 | |
| BONUS $ | | | $1,300.00 | |
| Total Paid At Ramp | | | $4,750.00 | |
| Kerr 2022 Fall Final Fund | | | $355.00 | |
| 2023 Fall Kerr Point Champs | | | $100.00 | |
| 2023 CATT Championship/Phantom Fund | | | $80.00 | |
| 2022 Kerr Fall  Fund Total | | | $1,555.00 | |