Next Kerr Lake Fall Qualifier is Oct 23rd and is a regular entry fee $80 or $90 at the ramp! We will be at Occoneechee State Park!
Visit The BassCast.com for tournament results and tips fishing in Virginia! Tap on the logo to visit their site!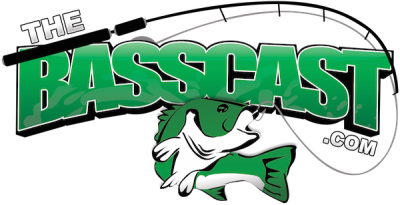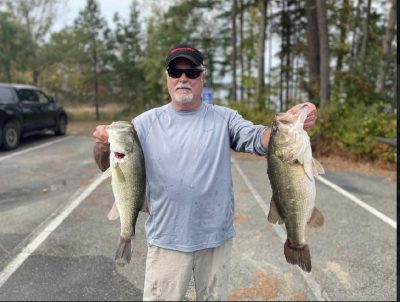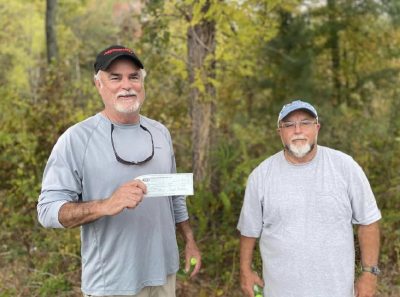 Tommy Marrow & Dennis Reedy weighed in 5 bass at 16.84 lbs taking 1st place PLUS they weighed in the BF of the tournament at 5.25 lbs! All total Dennis & Tommy took home $2,283.00!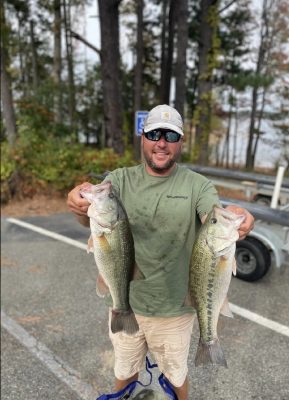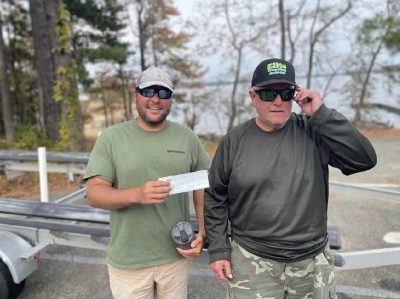 Tyler & Ricky Trent took 2nd with 13.32 lbs worth $1,180.00!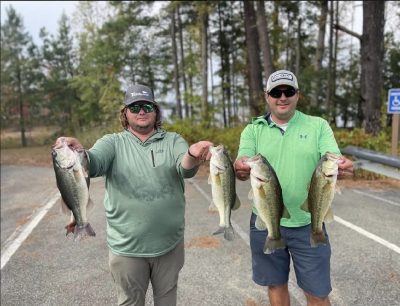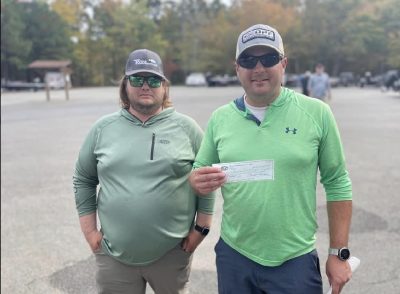 Gray Williams & Derrick Currin finished 2nd with 13.16 lbs!
| | | | | |
| --- | --- | --- | --- | --- |
| Team | BF | Weight | Winnings | Points |
| Tommy Marrow – Dennis Reedy | 5.25 | 16.84 | $2,283.00 | 110 |
| Tyler Trent – Ricky Trent | 0.00 | 13.32 | $1,180.00 | 109 |
| Gray Williams – Derrick Currin | 0.00 | 13.16 | $400.00 | 108 |
| Marty Warren | 0.00 | 12.96 | $500.00 | 107 |
| Jeff Ross – Clay Ross | 0.00 | 12.17 | $210.00 | 106 |
| Tim Grein – Richard Cooper | 3.78 | 11.98 | $150.00 | 105 |
| Jay Fogleman – John Pilcher | 4.90 | 11.19 | $102.00 | 104 |
| Lonnie Whitfield – Phillip Smith | 0.00 | 11.11 | | 103 |
| Alden Patterson – Zach Smith | 0.00 | 10.80 | | 102 |
| Brandon Gray – Robert Perkins | 0.00 | 10.51 | | 101 |
| Mike Connely – Jeff Taylor | 0.00 | 9.83 | | 100 |
| Dexter Andrews – Mike Birr | 0.00 | 9.05 | | 99 |
| Timmy Sheridan – Jayan Mallory | 0.00 | 8.99 | | 98 |
| Randy Waterman – Terry Easter | 3.20 | 8.95 | | 97 |
| Brandon Prichett – Derek Hudson | 0.00 | 8.80 | | 96 |
| Kurt Poythress – Steve Loper | 0.00 | 8.46 | | 95 |
| Chris McDaniel – Nelson Mayton | 0.00 | 8.06 | | 94 |
| Jenny Li – Michael Dikun | 0.00 | 7.16 | | 93 |
| Tyler Clements – Ron Dalton | 0.00 | 6.68 | | 92 |
| Chuck Morton – Mike Riggs | 0.00 | 5.22 | | 91 |
| Jason Garrett – Sam Snipes | 0.00 | 3.64 | | 90 |
| Jeff Porter – Brayden Porter | 0.00 | 0.00 | | 80 |
| Jerry Bono – Jerry Davis | 0.00 | 0.00 | | 80 |
| Kris Goin – Jason Tinsley | 0.00 | 0.00 | | 80 |
| Anthony Kerns – Dontrell Sullivan | 0.00 | 0.00 | | 80 |
| Paul Worthington – Ben Whittington | 0.00 | 0.00 | | 80 |
| Dennie Gilbert – Charlie Reed | 0.00 | 0.00 | | 80 |
| Rick Clements – Elton Clements | 0.00 | 0.00 | | 80 |
| Doug Stallings – Seth Ellis | 0.00 | 0.00 | | 80 |
| Ryan Roller – Gary Colwell | 0.00 | 0.00 | | 80 |
| Tony Tombs – Bryan Calloway | 0.00 | 0.00 | | 80 |
| Jonathan Jones – Bryson Peed | 0.00 | 0.00 | | 80 |
| Cavin Youngue – JC Youngue | 0.00 | 0.00 | | 80 |
| Mark Inman – Brian Welch | 0.00 | 0.00 | | 80 |
| Total Entrys | | | $4,080.00 | |
| BONUS $ | | | $1,300.00 | |
| Total Paid At Ramp | | | $4,825.00 | |
| Kerr 2022 Fall Final Fund | | | $400.00 | |
| 2023 Fall Kerr Point Champs | | | $50.00 | |
| 2023 CATT Championship/Phantom Fund | | | $80.00 | |
| 2022 Kerr Fall  Fund Total | | | $800.00 | |