Next CATT Gaston Qualifier is June 30th at Summit Landing!
Don't forget! CATT Championship is coming up fast!
2019 Academy CATT Championship June 1-2 Kerr Lake!
$10,000.00 1st Place GUARANTEED!
New Nutbush Ramp – Kerr State Park!
A team or solo angler must fish 3 CATT events to Qualify!
You can get in your 3 events by fishing any CATT Fall 2018 and CATT Spring 2019!
Enter 1 CATT event as a team – Entering solo or with a Sub also counts toward your teams Championship Qualification!
$200 Per Team Entry
Optional Platinum BONUS $100
Optional BONUS $50
Josh Lanaville & Timmy Davis took 1st Place at Gaston this past weekend with 5 bass weighing up at 17.59 lbs! They collected $2,119.00!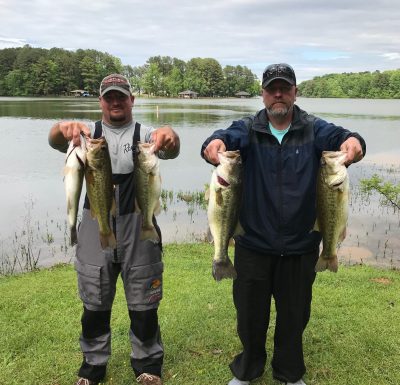 Bubba Heyward & David Frey claimed 2nd with 14.78 lbs and took home $701.00!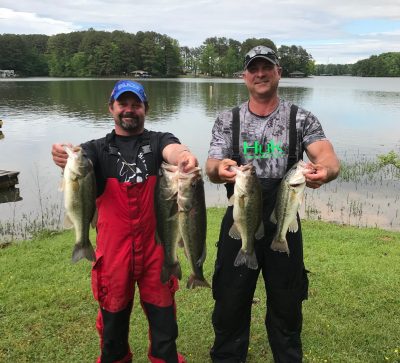 4th Place David Collins & Jim Sampson!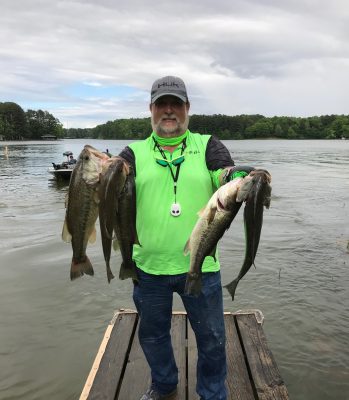 Big
Total
Total
33 Teams
Fish
Weight
Winnings
Points
Josh Lanaville- Timmy Davis
5.34
17.59
$2,119.00
110
Bubba Haywood- David Frey
0.00
14.78
$701.00
109
Flash Butts- Shawn Hammock
0.00
14.72
$550.00
108
Dave Collins- Jim Sampson
0.00
14.35
$375.00
107
JT Palmore – Bobby Crisman
0.00
13.73
$335.00
106
Gerald Beck – Rodney Sorrell
0.00
13.51
$135.00
105
Tony Axt- Bo Grovernor
4.43
13.35
104
Billy Patrick – Jerry Cullum

5.14

13.32
$96.00
103
Scott Golden- Jessie Medlin
0.00
13.30
102
Rich Hartman- Mark Brown
0.00
13.23
101
Carl Enos- Derek Moyer
0.00
12.85
100
Adam Richardson- Gene Richardson
0.00
12.52
99
Michael Chlomoudus- Gage(sub)
0.00
12.25
98
Brent Enos- David Enos
0.00
11.91
97
Cavin  Young- Rob Wells
0.00
11.82
96
Mike Franklin- Frank Bowers
0.00
11.75
95
Gregory Kopp- Dave Fowler
0.00
11.70
94
Shane Doughtie- Evan White
0.00
11.42
93
Jeff Price – Cason Price
4.24
11.15
92
Matthew Little- Derek Bowden
0.00
11.10
91
Andy Liles- Ricky Todd
0.00
10.73
90
Tom Peele- Brian Bartholomew
0.00
10.43
89
Raymond Jones- James Williams
0.00
9.90
88
Ivan Morris- Janet Morris
0.00
9.81
87
Danny Moss- April Willis(sub)
0.00
9.09
86
Ryan Harrell- Carter Harrell
0.00
8.99
85
Robert Carter- Chris Pulley
0.00
8.76
84
Edward Davis- Conner Davis
0.00
8.58
83
Lee Gay- David Gay(sub)
0.00
4.03
82
Scott Griffin-Randy Groves(SUB)
0.00
0.00
81
Garrison Vick – Gary Vick
0.00
0.00
81
David Dehart- Gary Horsley
0.00
0.00
81
Larry Gunn- Hal Caldwell
0.00
0.00
81
Total Entrys
$3,840.00
BONUS $
$960.00
Total Paid At Ramp
$4,300.00
Gaston 2019 Final Fund
$420.00
2019 CATT Championship Fund
$50.00
2019 Gaston Spring Final Fund Total
$800.00
2019 CATT Championship Fund Total
$5,285.00