We closed out Lake Norman with a bang! Plenty of fish caught and Boo Whitaker & John Miller take the win with 13.27 lbs! They took home $2,7320.00! They also received a Lews Baitcast Reel!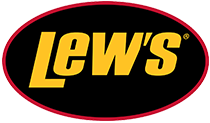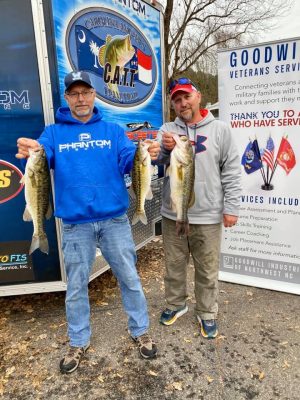 Maurice Freeze & Rock Poplin took 2nd with 13.17 lbs worth $1,040.00!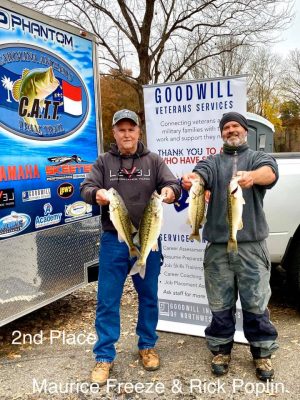 Jeff & KJ Queen earned 3rd with 13.08 lbs and collected $1,350.00 with the 1st BONUS added in!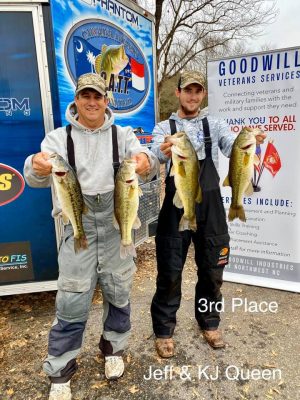 Huge thanks to Academy Sports  for their support!

Goodwill Industries NWNC awarded a total $1,000 to the top 3 Veteran teams in the Norman points!

28 Teams
BF
Weight
Winnings
Boo Whitaker – John Miller
5.31
13.27
$2,732.00
Maurice Freeze – Rick Poplin
4.19
13.17
$1,040.00
Jeff & KJ Queen
3.34
13.08
$1,350.00
Mike Stephens
3.48
12.84
$830.00
Nick Miller
3.47
11.77
$520.00
Craig Chambers – Derek Cummings
2.80
11.18
Chris Baumgardner
4.39
10.95
$78.00
Steve Addington – Matt Stout
2.31
10.62
Greg Mauldin
2.88
10.26
Luke Helms – Kevin Toler
3.22
9.99
Preston & Stanton Harris
2.85
9.50
Scott Hamrick – Roger Hoover
3.01
9.82
Matt McBee – Matt Haywood
2.32
9.10
Jimmy & Alex LeShock
2.80
9.08
Todd Anders – Wendell Ireland
2.23
8.79
Kenny & David Beard
2.57
8.78
Gene Webster
2.58
8.75
David & Ty Cooke
2.72
8.50
Fred Moore – Shane Suddeth
0.00
6.67
TJ Rumpf
0.00
2.46
Rodney Lambert – Mark Morrison
0.00
0.00
$500.00
Kenny Seagle
0.00
0.00
Tim Chapman
0.00
0.00
Aaron Jordan
0.00
0.00
Jason Eaker – Mike Seawright
0.00
0.00
Bobby Snyder – Tim Cline
0.00
0.00
Keith Speece – Willie Norman
0.00
0.00
Dylan Fulk – Adam Waters
0.00
0.00
Joel Marcotte
$200.00
Total Entrys
$3,120.00
BONUS $
$1,100.00
2019 Norman Fall Final Fund
$2,030.00
Total Paid At Ramp
$7,250.00
Total Paid 2019 Fall Lake Norman
$16,720.00
Grand Total Paid Lake Norman 2019
$28,440.00