Next up on Santee Cooper we will host a few open events out of Packs Landing! $60 Entry with no membership! Tap on the link to view the schedule!
Wade Groom brought in 5 bass at 23.55 lbs taking 1st Place this past Saturday at the Santee Cooper Spring Final! Wade earned $3,150.00!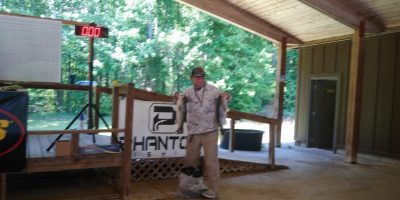 2nd went to Ava & Danny Lowery with a limit weighing 23.05 lbs worth $1,500.00!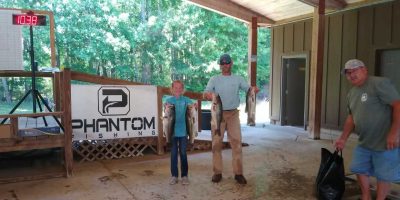 Brent Riley & Nathan Burgess 3rd with 22.23 lbs!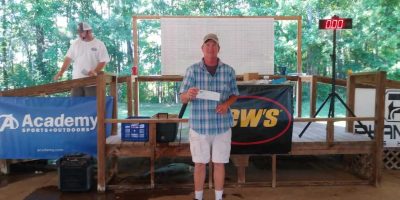 Will Timmons & Bennet Lawshe 4th with 21.83 lbs!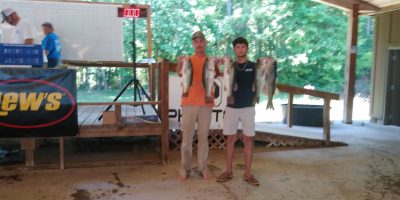 Rodney Jordan with the 2dn Place BF!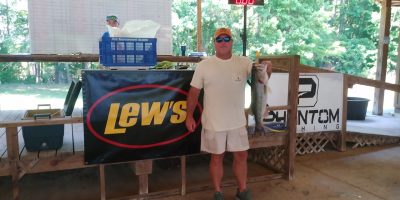 Brian Scott & Brad Beatson were the Santee Cooper Point winners!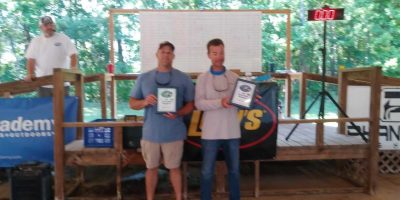 | | | | |
| --- | --- | --- | --- |
| Team | BF | Weight | Winnings |
| Wade Grooms | 5.61 | 23.55 | $3,150.00 |
| Danny Lowery – Ava Lowery | 6.56 | 23.05 | $1,500.00 |
| Brent Riley – Nathan Burgess | 0.00 | 22.23 | $900.00 |
| Will Timmons – Bennett Lawshe | 5.27 | 21.83 | $500.00 |
| Lex Costas – Xan Costas | 0.00 | 20.08 | $300.00 |
| Justin Cromer – Matt Ross | 6.00 | 19.79 | $200.00 |
| Robert Clarke | 0.00 | 19.33 | |
| Brian Scott – Brad Beatson | 7.32 | 19.04 | $230.00 |
| Steve Harmon – Brian Cook | 4.60 | 18.31 | |
| Mike Watson & Craig McFadden | 0.00 | 17.57 | |
| Ray Walsh – Hunter Spivey | 6.79 | 16.14 | |
| Todd Olds – Johnny Buck | 0.00 | 15.61 | |
| Ronnie McCoy | 0.00 | 14.79 | |
| Clark Gibbs – Freddie Gibbs | 5.35 | 14.26 | |
| Elvis Peagler – Brian Peagler | 5.70 | 13.77 | |
| Bryan Miller – Austin Miller | 0.00 | 13.63 | |
| Garrett Brown – David Mattes | 5.43 | 12.82 | |
| Horace Scott – Scott Spittle | 0.00 | 12.58 | |
| Nelson Walker | 0.00 | 12.50 | |
| Randall Barrineau – Wesley Barrineau | 4.61 | 12.49 | |
| Rodney Jordan | 6.95 | 12.04 | $100.00 |
| Steve Borton – Dave Murdock | 3.13 | 11.86 | |
| Mitch Drew – Kenny Drew | 0.00 | 11.23 | |
| Max Terry – Jamie Glascock | 0.00 | 8.74 | |
| Billy Willis – Glen Porter | 0.00 | 0.00 | |
| Chris Crawford – Mike King | 0.00 | 0.00 | |
| Mack Altman – Randall Miller | 0.00 | 0.00 | |
| Horace Scott – Gordon Owens | 0.00 | 0.00 | |
| Ben Cox | 0.00 | 0.00 | |
| Casey Warren | 0.00 | 0.00 | |
| Don Pendarvis – Bobby Gibbs | 0.00 | 0.00 | |
| Mack Cook – Patrick Cook | 0.00 | 0.00 | |
| Chad Cook – Wyatt Cook | 0.00 | 0.00 | |
| Total Entrys | | | $3,960.00 |
| BONUS $ | | | $650.00 |
| Santee Cooper Spring Final Fund | | | $2,250.00 |
| Total Paid At Ramp | | | $6,880.00 |
| Grand Total Paid Spring 2021 Santee Cooper | | | $25,190.00 |