Get your Phantom Apparel at a discount! Use PHANTOMCATT15 and receive 15% off your next order!
Click on the Phantom logo to get started!

Next Yadkin Fall Qualifier is November 3rd at Tamarac Marina on High Rock!
Todd Haynes & Jeremy Talbert weighed in 11.06 lbs and took the win!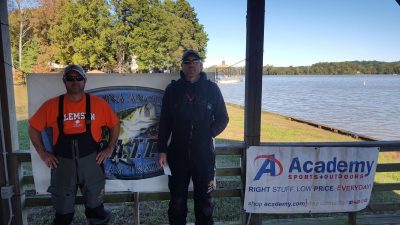 2nd went to Brian Morgan with 10.53 lbs!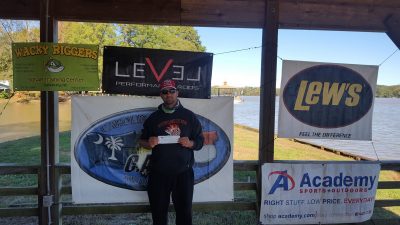 Marty Williams and Jerry Bono!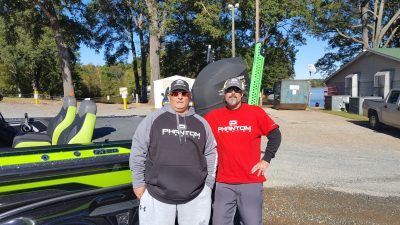 Robin Parker & Corey Gibson 4th Place!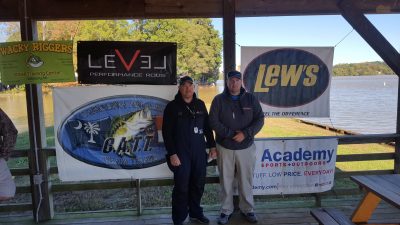 | | | | | |
| --- | --- | --- | --- | --- |
| | Big | Total | Total | |
| 13 Teams | Fish | Weight | Winnings | Points |
| Todd Haynes — Jeremy Talbert | 3.47 | 11.06 | $579.00 | 110 |
| Brian Morgan | 0.00 | 10.53 | $200.00 | 109 |
| Jerry Bono – Marty Williams | 0.00 | 9.63 | $50.00 | 108 |
| Robin Parker – Corey Gibson | 4.61 | 9.23 | $91.00 | 107 |
| Randy Weddington – Ronnie Smith | 2.97 | 8.90 | | 106 |
| Steve Sink – Tony Foster | 0.00 | 0.00 | | 105 |
| Myles Stewart | 0.00 | 0.00 | | 104 |
| Roy Barrow – Scott Henley | 0.00 | 0.00 | | 103 |
| Philli Hedrick – Thomas Ludwick | 0.00 | 0.00 | | 102 |
| Greg Hemby – Brandon Wrisley | 0.00 | 0.00 | | 101 |
| William – Hunter Hemby | 0.00 | 0.00 | | 100 |
| Duke Denison | 0.00 | 0.00 | | 99 |
| Steve & Ethan Layall | 0.00 | 0.00 | | 99 |
| Total Entrys | | | $1,040.00 | |
| BONUS $ | | | $200.00 | |
| Total Paid At Ramp | | | $920.00 | |
| Yadkin 2018 Fall Final Fund | | | $300.00 | |
| 2019 CATT Championship Fund | | | $20.00 | |
| 2018 Yadkin Fall Final Fund Total | | | $1,1915.00 | |
| 2019  CATT Championship Fund Total | | | $1,700.00 | |