Next Wateree Open is March 9th at Clearwater Cove!
Must enter 6 Opens to be eligible to enter the Open Final
Enter 10 Opens and fish the Open Final Free
Safe Daylight – Weigh in Determined at Ramp
$100 Entry    Optional $25 side pot at each event!
Lews Product awarded at Final!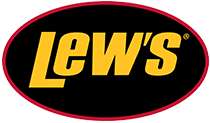 1st Points       Fish 2020 Wateree Opens Free      
2nd Points      $550                                                                              
3rd Points      $350  
4th Points      $250
5th Points      $200
6th Points      $150
| | | | | |
| --- | --- | --- | --- | --- |
| | Big | Total | Total | |
| 11 Teams | Fish | Weight | Winnings | Points |
| Shane Cantley – Michael Richardson | 6.91 | 13.83 | $745.00 | 110 |
| Craig Haven | 3.45 | 10.55 | $175.00 | 109 |
| Butch Williams – David Ethridge | 5.45 | 7.91 | $30.00 | 108 |
| Jared Upchurch – Jason Byrd | 3.92 | 6.95 | | 107 |
| Jason Bateman – Steve Phillips | 4.11 | 6.84 | | 106 |
| Scott Floyd | 2.00 | 2.00 | | 105 |
| Scott Williams – Robbie English | 0.00 | 0.00 | | 104 |
| David Canupp & David Canupp | 0.00 | 0.00 | | 104 |
| Mark Healon – Tony Truit | 0.00 | 0.00 | | 104 |
| Matt Ross – Bobby Purvis | 0.00 | 0.00 | | 104 |
| Alan Fletcher – Donald Hinson ** | 0.00 | 0.00 | | 104 |
| 2019 Wateree Open Final Fund | | | $195.00 | |
| 2019 Wateree Open Final Fund Total | | | $410.00 | |
| 2019 Wateree Open Point Fund | | | $200.00 | |
| **2018 Point Winners Free Entry | | | | |
| 2019 Pt Winners Receive Free Entry 2019 | | | | |
| Teams 2-6 In Points Receive $$ | | | | |