WOW! What a year we've had on Kerr Lake! in 2018 we paid back just over $50,000 for the year….in 2019 we paid back just over $60,000.00! The Kerr Spring Trail for 2020 is posted and we're are looking forward to paying back even more cash! Click on the Championship link below for info on the 2020 CATT Championship on Kerr June 6-7, 2020!
Robbie Mayton & Kevin Bostic are our big winners this past weekend at Kerr! They brought in 5 bass weighing 19.61 lbs and also the 1st BF at 5.49 lbs! Add in the 1st BONUS $ and they took home $3,708.00! They also received a Lews Baitcast Reel!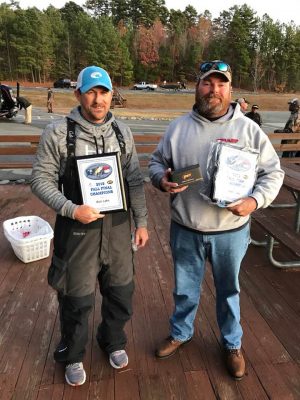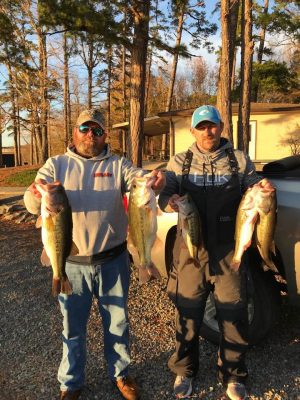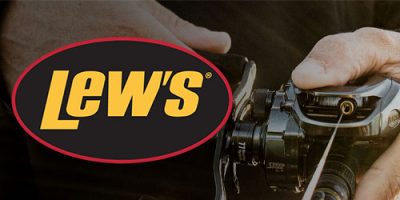 Ryan Roller & Gary Coldwell with some nice Smallmouth!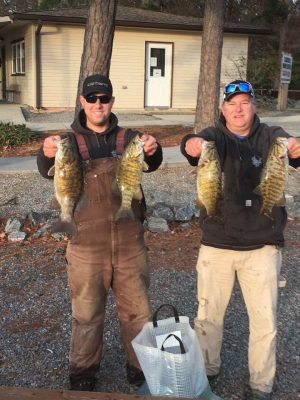 Check out the rest of the money winners!
| | | | | |
| --- | --- | --- | --- | --- |
| | 45 Teams | BF | Weight | Winnings |
| 1 | Robbie Mayton – Kevin Bostic | 5.49 | 19.61 | $3,708.00 |
| 2 | Denny Gilbert- Charlie Reed | 4.55 | 16.52 | $1,620.00 |
| 3 | Doug Stallings – Seth Ellis | 5.36 | 16.34 | $1,212.00 |
| 4 | Jimmy Wall – Stephen Griggs | 4.35 | 15.97 | $625.00 |
| 5 | Manny Lenau – John Anglos | 4.94 | 15.77 | $500.00 |
| 6 | Ryan Roller – Gary Coldwell | 4.47 | 15.74 | $300.00 |
| 7 | Mike Riggs – Chuck Morton | 4.16 | 14.96 | $200.00 |
| 8 | Randy Black- Mikey Anderson | 3.40 | 14.80 | $150.00 |
| 9 | Greg Lahr – Mike Maull | 5.10 | 14.45 | $130.00 |
| 10 | Bryan Cottrell- Brandon Cottrell | 4.58 | 14.27 | |
| 11 | Michael Garner – Billy Shelton | 4.19 | 14.17 | |
| 12 | Casey Pope – Eric Royster | 4.00 | 14.16 | |
| 13 | Clay Ausely – Ken McNeil | 4.46 | 13.99 | |
| 14 | Wesley Harris – Travis Garrett | 3.82 | 13.89 | |
| 15 | Johnny Parsons – Kent Parsons | 0.00 | 13.85 | |
| 16 | Gerald Beck – Rodney Sorrells | 0.00 | 13.39 | |
| 17 | Monte Aleman- Kevin Aleman | 0.00 | 13.10 | |
| 18 | Eddie Glasscock- Billy Dunn | 3.75 | 12.97 | |
| 19 | Tyler Trent- Jacob Lloyd | 4.37 | 12.82 | |
| 20 | David Bullock – Jimmy Henderson | 4.83 | 12.26 | |
| 21 | Mark Inman – Bryan Welch | 4.16 | 11.71 | |
| 22 | Dennis Reedy – Tommy Marrow | 0.00 | 11.33 | |
| 23 | Phil Smith- Lonnie Whitfield | 3.44 | 11.03 | |
| 24 | Trey Nichols – Chad Fara | 0.00 | 10.87 | |
| 25 | Jeffery Porter – Nathan Reeves | 0.00 | 10.76 | |
| 26 | Flash Butts – Shawn Hammock | 0.00 | 10.68 | |
| 27 | Ryan Reynolds – Kenny Reynolds | 0.00 | 10.58 | |
| 28 | Francis Martin – Jeremy Turner | 0.00 | 10.53 | |
| 29 | Donnie Avant – Randy Waterman | 2.94 | 10.24 | |
| 30 | Joe Smith – Raeford Faircloth | 0.00 | 10.17 | |
| 31 | Toney Stanley – Chase Stanley | 3.81 | 9.76 | |
| 32 | Rick Clements – Elton Clements | 0.00 | 9.35 | |
| 33 | Scott Moser – Bobby Overby | 2.70 | 9.30 | |
| 34 | Tim Wiltfong – Ray Griffin | 3.34 | 7.60 | |
| 35 | Edward Townsend Dexter Hurley | 0.00 | 6.54 | |
| 36 | Jake Osbourne – Keith Dutton | 0.00 | 4.06 | |
| 37 | Reggie Norflett – Charlie Gunter | 0.00 | 3.07 | |
| 38 | Michael Trivette – Neil Eckburg | 0.00 | 0.00 | |
| 39 | Derrick Bowden – Matt Little | 0.00 | 0.00 | |
| 40 | Kevin Dawson – Joey Dawson | 0.00 | 0.00 | |
| 41 | Tommy Huseley | 0.00 | 0.00 | |
| 42 | David Avant – Pam Pellerin | 0.00 | 0.00 | |
| 43 | Eddie Fore | 0.00 | 0.00 | |
| 44 | Mark Herndon – Jay Garrett | 0.00 | 0.00 | |
| 45 | Jay Fogleman- Jeff Clifton | 0.00 | 0.00 | |
| | Total Entrys | | | $5,280.00 |
| | BONUS $ | | | $1,700.00 |
| | Kerr 2019 Fall Final Fund | | | $1,465.00 |
| | Kerr 2019 Fall Final Total Payback | | | $8,445.00 |
| | Kerr 2019 Fall Total Payback | | | $23,295.00 |
| | Kerr 2019 Grand Total Paid | | | $60,015.00 |